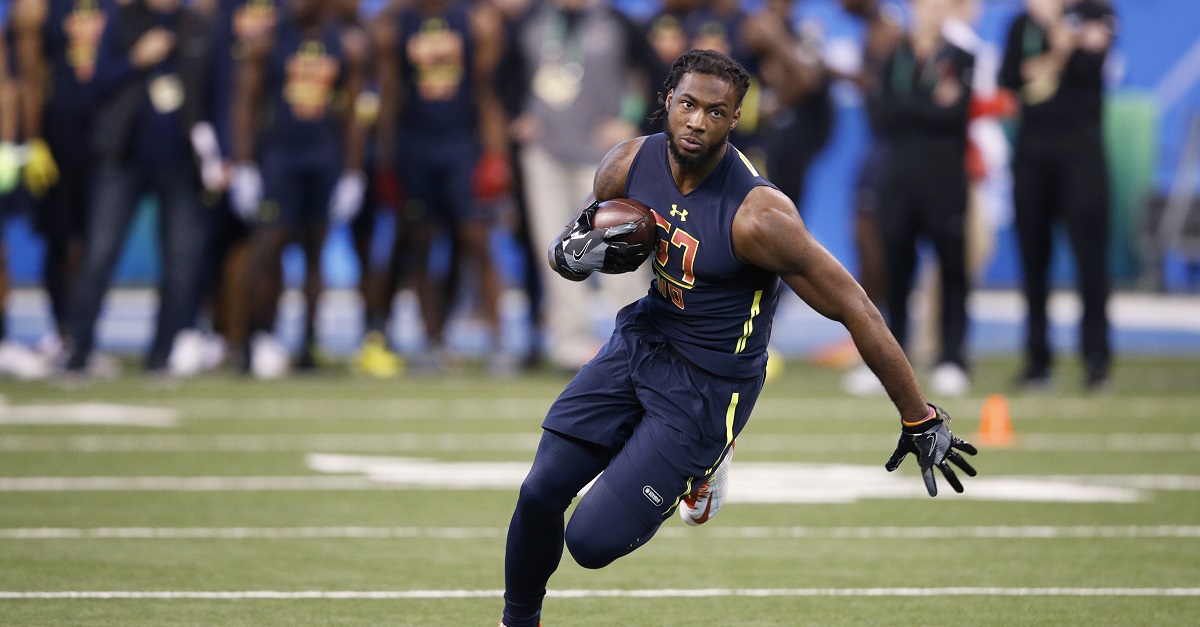 Joe Robbins/Getty Images
INDIANAPOLIS, IN - MARCH 04: Wide receiver Mike Williams of Clemson runs after catching a pass during day four of the NFL Combine at Lucas Oil Stadium on March 4, 2017 in Indianapolis, Indiana. (Photo by Joe Robbins/Getty Images)
Former Clemson receiver Mike Williams was expected to step in and become a huge weapon for the Los Angeles Chargers and quarterback Philip Rivers. He finished his senior year at Clemson with 98 receptions, 1,361 receiving yards and 11 touchdowns for the season. However, it seems the Chargers will have to wait really integrate him into the offense:
RELATED: Mike Williams ranked best receiver by one NFL writer
Along with Tyrell Williams, Keenan Allen, Stevie Johnson and Travis Benjamin the Chargers are expected to have one of the better receiving corps in the league. Williams also missed the 2015 college season because of a neck injury he suffered in the first game when he was run into the goal post.
He will be treated without surgery for now and could become a candidate for the Physically Unable to Perform (PUP) list. Williams was taken seventh overall in this year's NFL Draft.