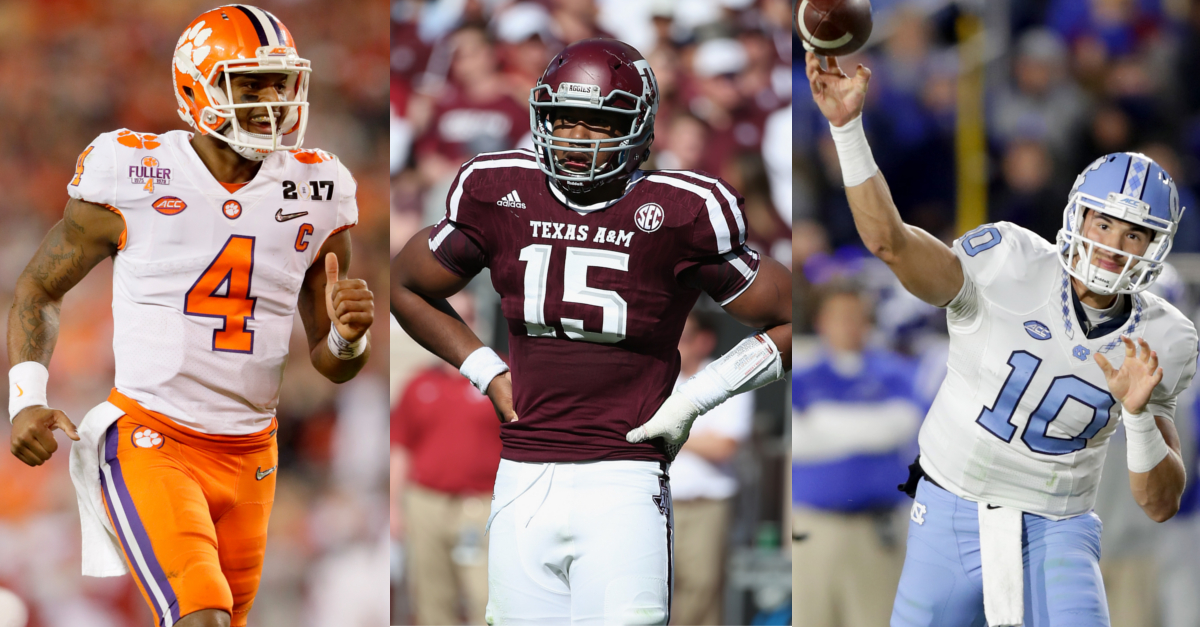 Getty Images
Todd McShay's first mock draft featured Alabama's Jonathan Allen as the top pick and Myles Garrett as the second pick with LSU's Jamal Adams rounding out the top three. A lot has changed since December and he's moved Deshaun Watson all the way from outside the first round to the No. 2 pick and has Myles Garrett as the top pick like everyone else.
RELATED: Deshaun Watson comments on rumors that he's trying to avoid the Browns
McShay sounds pretty reluctant to move Watson to that spot though as many other analysts have UNC's Mitch Trubisky potentially going second to the San Francisco 49ers. Here's what he said on putting Watson so high despite his reservations:
"I have a second-round grade on Watson because of inconsistency with accuracy and 30 interception, but he's also 32-3 as a starter. There's enough reasons why a team would wind up pulling the trigger."
Some other people believe that Notre Dame's DeShone Kizer is the QB to beat for that pick, but everyone who has Trubisky as the first QB off the board generally have Watson going in the top 15 as the second quarterback. McShay has Allen going No. 3 to the Bears with the Jaguars taking Adams and the Titans taking receiver Corey Davis from Western Michigan.
[h/t 247Sports]