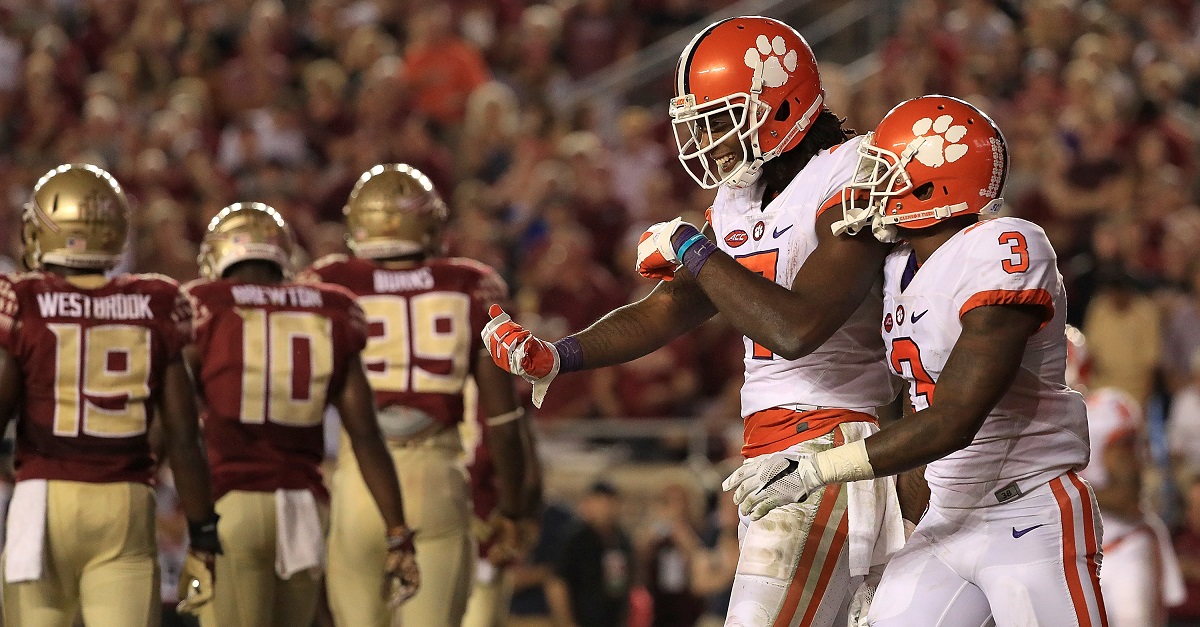 Mike Ehrmann/Getty Images
TALLAHASSEE, FL - OCTOBER 29: Mike Williams #7 of the Clemson Tigers celebrates a two point conversion during a game against the Florida State Seminoles at Doak Campbell Stadium on October 29, 2016 in Tallahassee, Florida. (Photo by Mike Ehrmann/Getty Images)
Clemson has become synonymous with great receiver play and putting those guys into the NFL. Jaron Brown, Martavis Bryant, Adam Humphries, DeAndre Hopkins and Sammy Watkins are all guys that come to mind. That trend isn't changing any time soon as this stat might demonstrate.
RELATED: Clemson gets huge milestone win in Tallahasseee
It's pretty surprising that only 12 players in all of Clemson history have only caught 14 touchdown passes, but one-fourth of them are currently on the roster with a couple more guys ready to take their spots. All three of those guys are draft-eligible this season so it's very possible that all three get taken by a professional team in April.