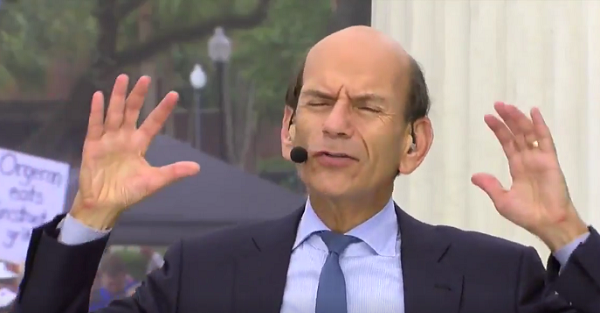 @SECNetwork/Twitter
@SECNetwork/Twitter
Clemson is (very) good at football right now and there are sky-high expectations for Dabo Swinney's team on the heels of a national title and an undefeated mark in 2017. However, Paul Finebaum of SEC Network isn't exactly buying it, at least through the prism of Clemson fans and perceived overconfidence in what has taken place with the program recently.
On Saturday, Finebaum unleashed an epic rant that could serve as a reality check for Clemson.
The centerpiece of the rant is here (h/t SEC Country):
"I'm so sick of Clemson fans acting like the world revolves around them. They've beaten Alabama one time. Alabama has more national championships in their lost and found than Clemson has on [its] trophy case."
Finebaum is often accused of backing Alabama above all and this certainly won't take away from that perception. Still, his point about Alabama's tradition and pedigree could be a rational one in that Clemson now appears to view its program on the same level despite evidence to the contrary.
Clemson might just be better than Alabama this season and the only way to find out is with a rematch in the College Football Playoff. Fans across the country can hope that we see it.