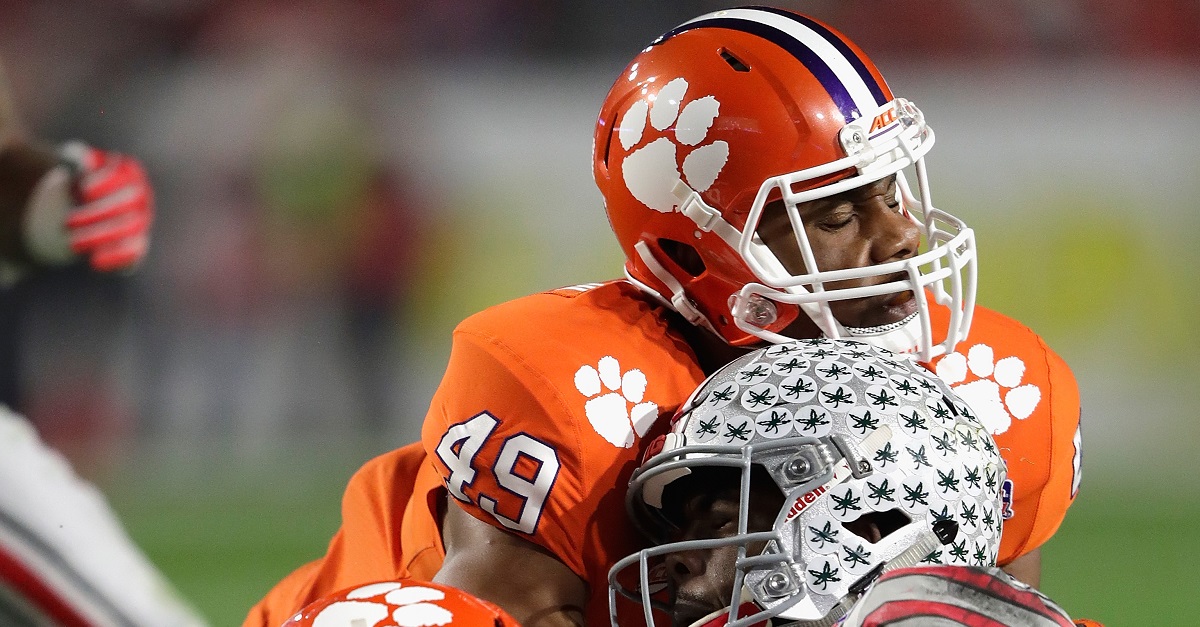 Jamie Squire/Getty Images
GLENDALE, AZ - DECEMBER 31: Clelin Ferrell #99 of the Clemson Tigers and Richard Yeargin #49 tackle J.T. Barrett #16 of the Ohio State Buckeyes during the second half of the 2016 PlayStation Fiesta Bowl at University of Phoenix Stadium on December 31, 2016 in Glendale, Arizona. (Photo by Jamie Squire/Getty Images)
Clemson defensive end Richard Yeargin had a pretty solid redshirt freshman year recording 189 defensive snaps to go with 14 total tackles and four of those for loss in 12 games. However, he may miss some of this season after he suffered a serious neck injury in a car crash last week.
Tiger Net says that the injury is similar to the one former receiver Mike Williams suffered in 2015 in the first game of the season. This is what the damage looks like:
(photo via Tiger Net)
Here's what he posted on his Instagram:
"I want to personally take the time out to thank all of those who have been there to support me the last two days that I have been in the hospital on bed rest. After almost facing death I thank God he kept me hear to shed light on him. If it wasn't for I would not be here today." #GodSpeed
Yeargin should have seen a lot more time on the defensive line with his 6'5″, 260-pound frame and the work he put in last year with the time he got on the field. Williams' injury kept him out the entire season, but it remains to be seen if this one to Yeargin will do the same since it happened so early in the summer.