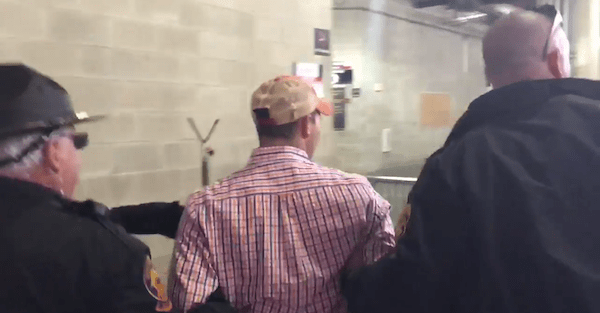 Twitter Screen Shot
Before Monday night's victory over Alabama, Clemson hadn't won a national championship since 1981. So it's understandable that fans were over-the-top excited about the victory.
Related: Did Clemson get away with one on play that stunned Alabama? 
However, a couple of Clemson fans were arrested while celebrating the win, and they had to be escorted from Raymond James Stadium.
Apparently Deshaun Watson's touchdown pass to Hunter Renfrow with one second left wasn't enough, so a memorable night became unforgettable for these two Clemson fans. They regret nothing. Maybe.
(h/t SEC Country)