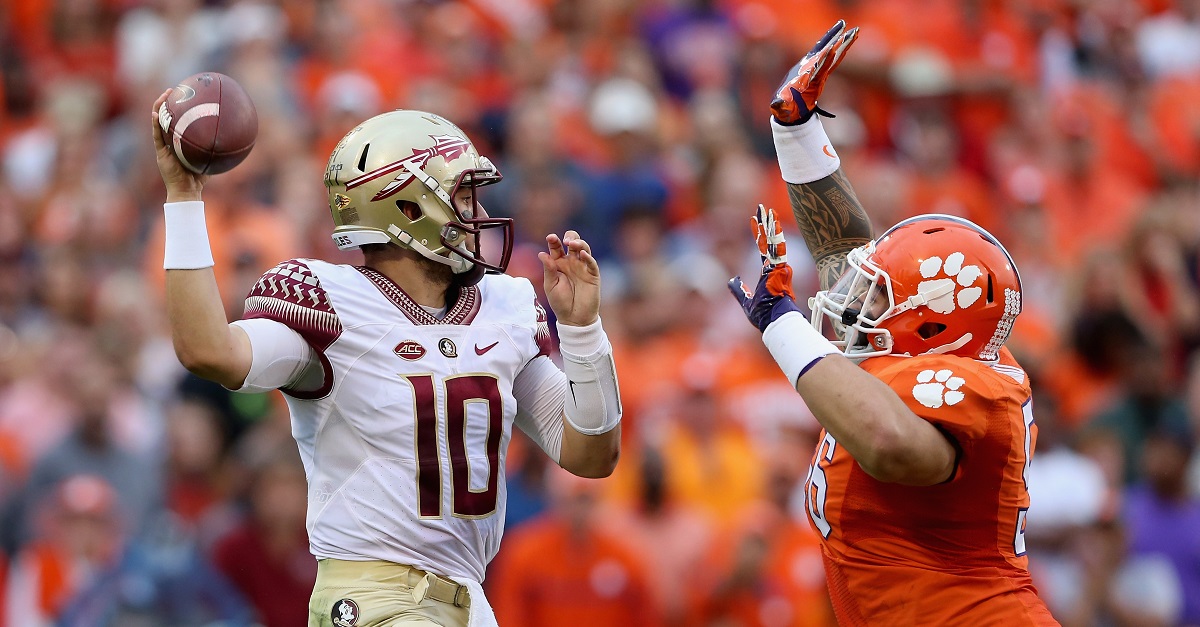 Streeter Lecka/Getty Images
CLEMSON, SC - NOVEMBER 07: Scott Pagano #56 of the Clemson Tigers tries to stop Sean Maguire #10 of the Florida State Seminoles during their game at Memorial Stadium on November 7, 2015 in Clemson, South Carolina. (Photo by Streeter Lecka/Getty Images)
After reports that he could stay at Clemson,  Scott Pagano is heading to Oregon over Notre Dame and Oklahoma. He will be available to play immediately
This comes following reports that he could have stayed at Clemson for his final season.
Pagano has been a steady contributor to the Clemson defense over the past few seasons. In 13 starts over the past two seasons, Pagano has registered a total 82 tackles from the defensive line, helping lead Clemson to national title game appearances in both the 2015 and 2016 seasons.
Pagano had 93 tackles—including eight for a loss—2.5 sacks and seven quarterback pressures. He is the No. 7 defensive tackle for the 2018 NFL Draft, according to CBS Sports.