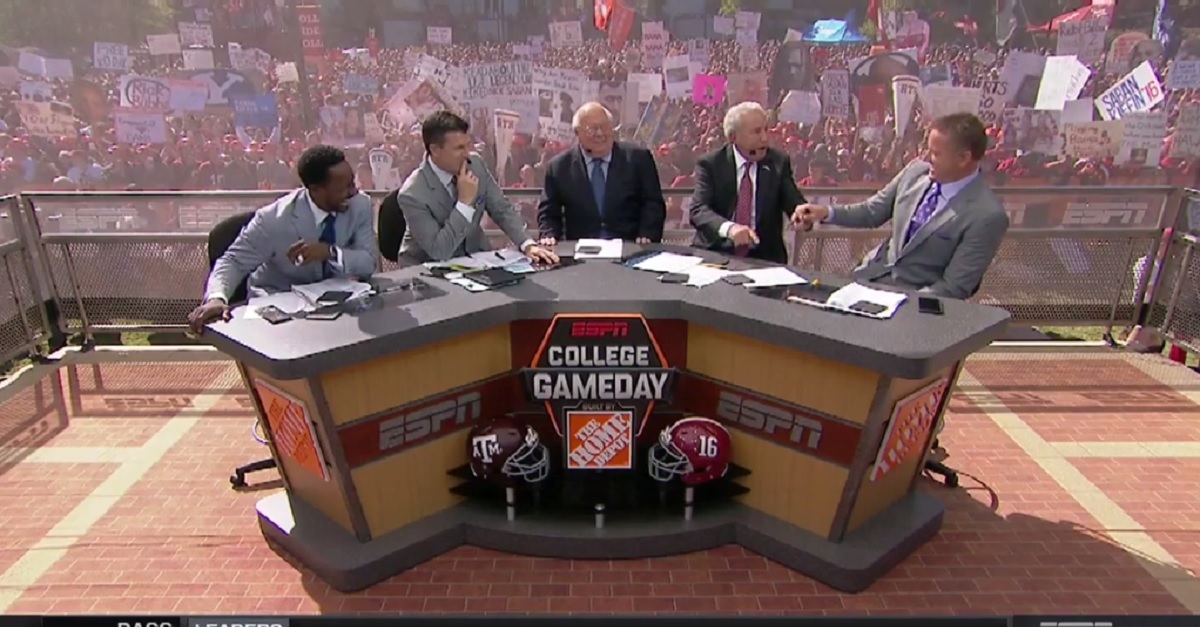 The Syracuse Orange are feeling great after a 27-24 win over No. 2 Clemson, and now riding a two-game win streak and the talk of the college football world, one analyst believes Dino Babers and crew can do it again.
Any potential upset wouldn't be as big this time around — after all, it's not every day you knock down the defending national champion, let alone the No. 2 ranked defending national champion — but another Syracuse win would be a massive shock considering the opponent.
This week, it's No. 8 Miami in the Orange's path, and at 5-0 and protecting their home turf, the Hurricanes are sure to be another tough test for Syracuse.
Still, ESPN's Desmond Howard thinks Syracuse can do it again. Earlier this week, he went on Pardon The Interruption and put Miami on "upset alert".
Not only is 'Cuse coming off the win over Clemson, but the Orange are coming off a win that saw them put up 440 yards on what was thought of as one of the best defenses in college football. This came after a game that saw the Orange put up 500 yards on a pretty tough Pitt team, so against a Miami defense that's already giving up 363 yards per game, this has a chance to once again roll in Syracuse's favor.
Of course, it's not like 5-0 Miami is just going to roll over and the Hurricane are playing at home so it will be interesting to see how this one shakes out.
Either way, what was once thought of as an easy win will be far from it for Miami.
'Cuse is no joke.
(H/T The Spun)