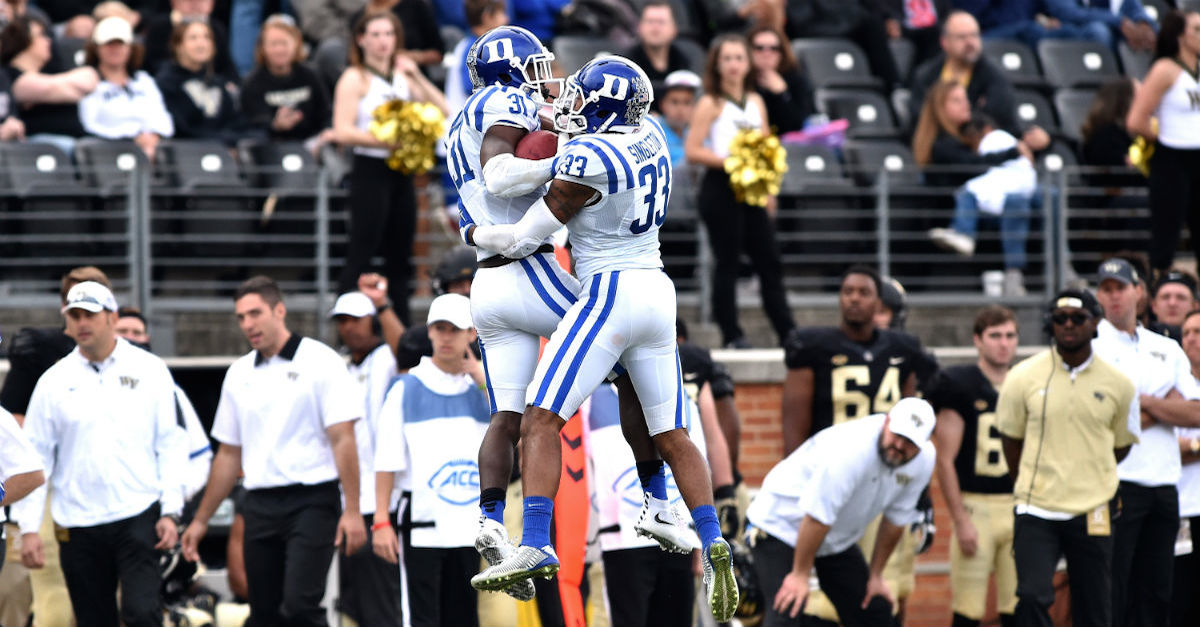 Bowl season is here and with it, teams across the country will be enjoying in the postseason festivities. The Duke Blue Devils finished their 2015 season going 7-5, and the performance earned them a trip to the New Era Pinstripe Bowl against Indiana. The game will kickoff on Saturday, Dec. 26 at 3:30 p.m., and air on ABC.
In honor of the game, Duke football announced that they would be breaking out these sick new white helmets for the occasion. They're white with a blue devil on them — check the photo out below.
https://twitter.com/DukeFBEquipment/status/678981994362064897/photo/1
To see the entire 2015-16 bowl season schedule with Duke's game included, check out our full bowl schedule here.