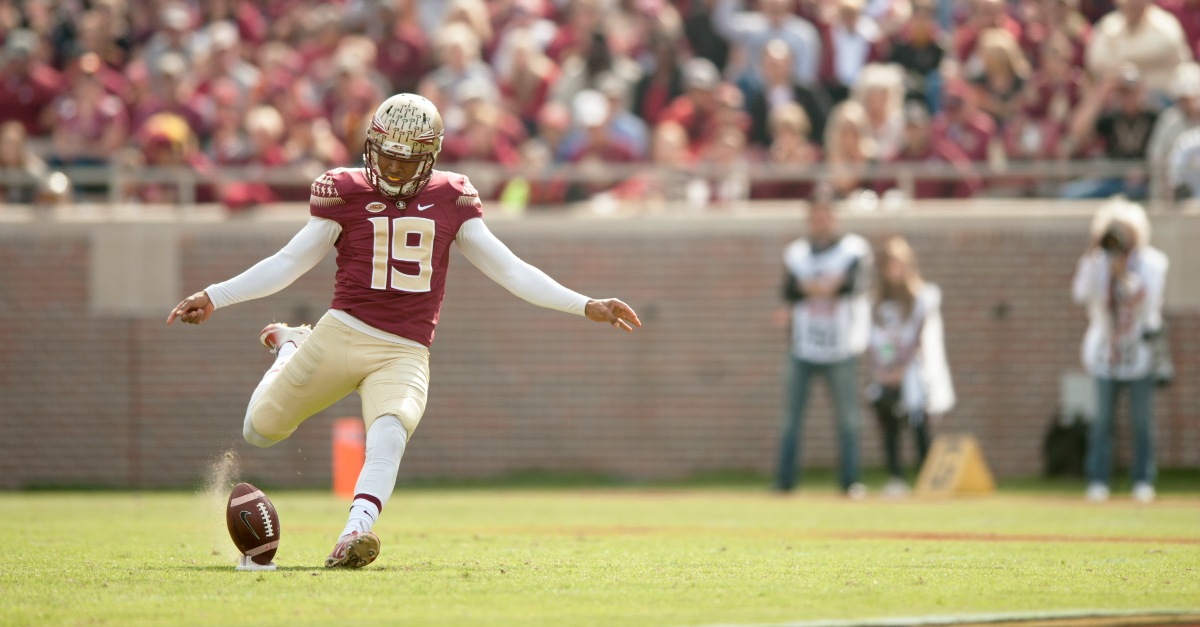 The Tampa Bay Buccaneers had a pretty solid draft grabbing guys like Noah Spence, Vernon Hargreaves and Ryan Smith in the first few rounds of the NFL Draft. They also grabbed Florida State kicker Roberto Aguayo in the second round and even moved up to get him. Bucs general manager Jason Licht appeared on PFT Live to explain the pick and used some interesting phrasing.
He started the interview with the line that Aguayo is ?a weapon as a field goal kicker, a weapon as a kickoff specialist, and a weapon just all the way around.? I suppose he is likely to score more points than any defensive player picked in the NFL Draft, but that seems like a bit of stretch still.
He continued talking about how comfortable he was with the pick and also said that the point after attempt being permanently moved back had something to do with the decision.

?I was very excited along with my staff and coaches about Roberto for a very long time. It?s not often that you go into draft meetings or into a school visit and you come back and in fact I remember coming back. I made a visit to Florida State along with several other schools this year, like we always do, but came back and my wife she always asks, ?Who did you like?? And I said, ?I like this Aguayo guy.? And she was shocked. Because I had never talked about a kicker before. . . .

?He?s the best kicker I?ve ever seen coming out of college. So we got the extra fourth-round pick [in the trade down from No. 9 to No. 11] with plans of moving up, because I just wanted to ensure we got him. With the importance of special teams in this league is paramount and we talk about that all the time. So why not take who you think is the best kicker you?ve ever seen just to sure that up??
The move is clearly a gutsy one by the Bucs and could pay off should Aguayo become a top-3 kicker fairly quickly in the league. There are plenty of productive and valuable players that were taken not only in that second round, but in the rounds after it so hopefully the Bucs made the right call on this one.