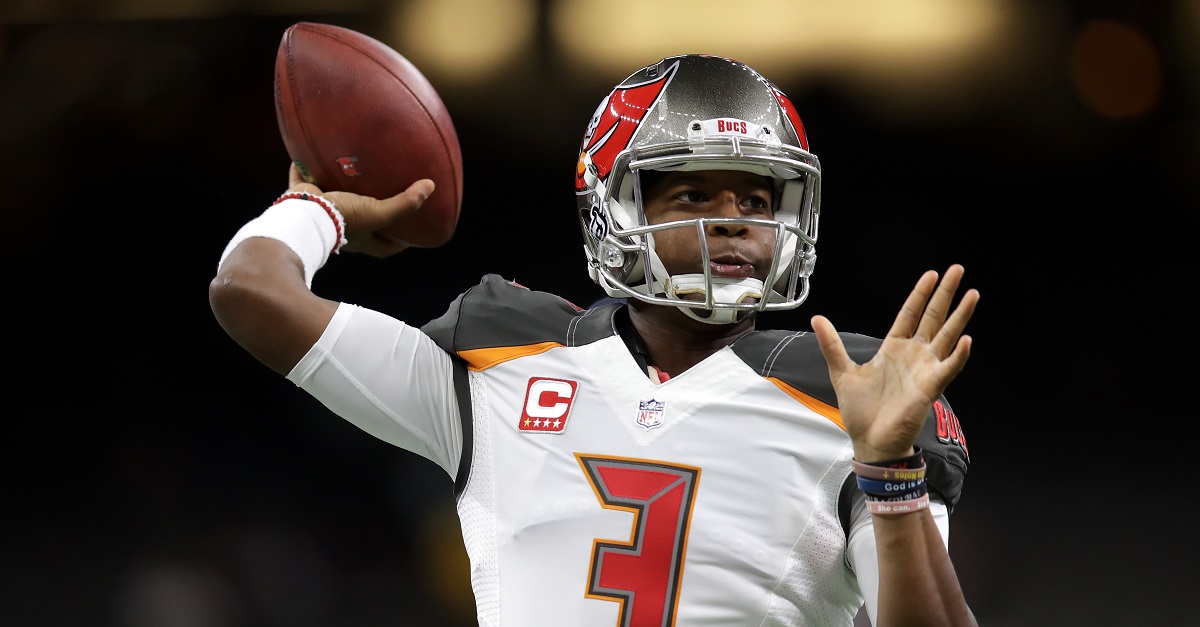 Sean Gardner/Getty Images
NEW ORLEANS, LA - DECEMBER 24: Jameis Winston #3 of the Tampa Bay Buccaneers warms up prior to playing the New Orleans Saints at the Mercedes-Benz Superdome on December 24, 2016 in New Orleans, Louisiana. (Photo by Sean Gardner/Getty Images)
The Tampa Bay Buccaneers are hoping to take over the NFC South this year behind excellent quarterback play from Jameis Winston yet again. They'll have Doug Martin back at running back and drafted another one in the NFL Draft as a safety net. However, it's going to come down to how well Winston plays with his receivers — who have been upgraded this offseason with the addition of DeSean Jackson by signing and Chris Godwin in the draft.
RELATED: Deshaun Watson is already getting Jameis Winston comparisons
While we can't know for sure how the chemistry will play out between Winston and the new guys, he's doing everything in his power to make it work. If you ask the people in power in Tampa, Winston is the model player and has been doing everything right this offseason.
?No one works as hard as he does," Bucs GM Jason Licht told Pro Football Talk Live. "He?s here every day, has been here the entire offseason for the most part.?
The former FSU star has back-to-back 4,000-yard passing seasons and has 50 touchdowns in his first two pro seasons. He was named the NFL's Rookie of the Year in 2015 and made the Pro Bowl that season so he's definitely on the right track to being a pretty great player.
[h/t 247Sports]