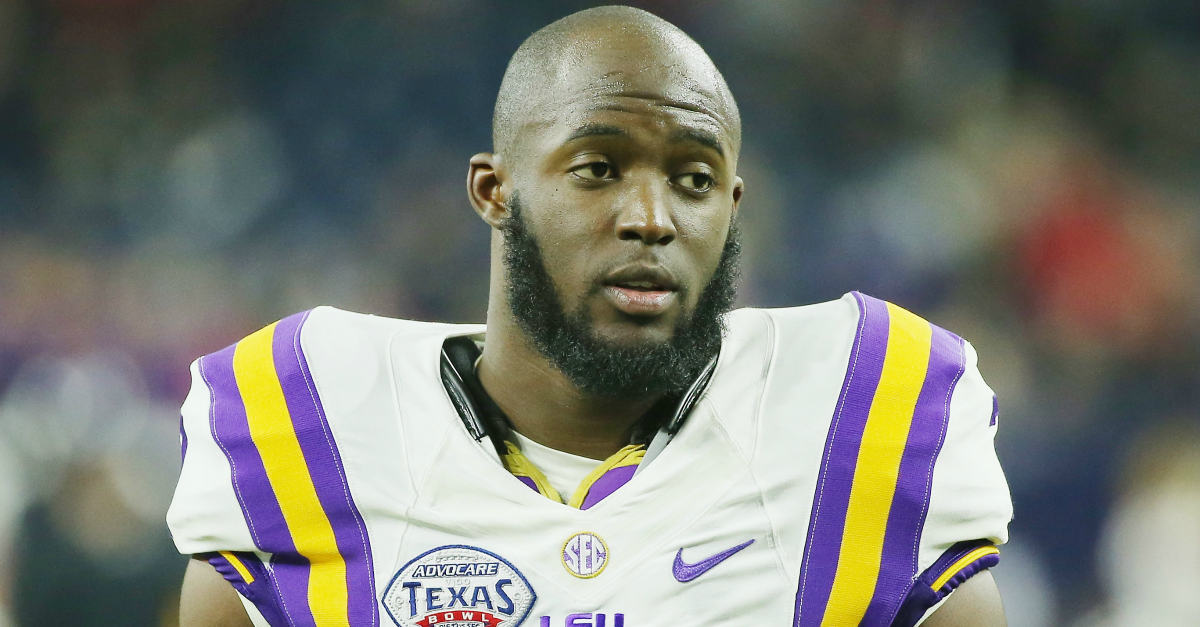 Scott Halleran/Getty Images
In just about every mock draft that has been released so far, LSU's Leonard Fournette is listed as the first running back to go in the draft, albeit at varying stages of the first round. However, CBS Sports' Rob Rang released another mock draft and not only does he have Fournette going as the second running back, but going No. 8 to Carolina Panthers.
RELATED: Mel Kiper's mock draft backs up NFL insider's hints that Patriots could make a stunning roster move
The first running back he has going is Florida State's Dalvin Cook at No. 4 to the Jacksonville Jaguars. With a new GM and coach, the Jags could see a new commitment to the run game. Here's what Rang said about his pick:
Tom Coughlin will bring a no-nonsense approach back to Jacksonville, including a renewed commitment to the running game. Jacksonville was the only team with more lost fumbles (nine) than rushing touchdowns (eight) in 2016. Instinctive, explosive and durable, Cook might be hard to pass up for a franchise that has gone with a local flavor with its past three first-round picks: QB Blake Bortles (Central Florida), DE Dante Fowler (Florida) and CB Jalen Ramsey (Florida State).
Rang might be the first person to mock Cook that high and before Fournette so this a pretty bold mock draft early in the process. There are still some pieces that have to fall into place, like several teams making front office and coaching decisions as well as potentially switching drafting strategies.
[h/t 247Sports]