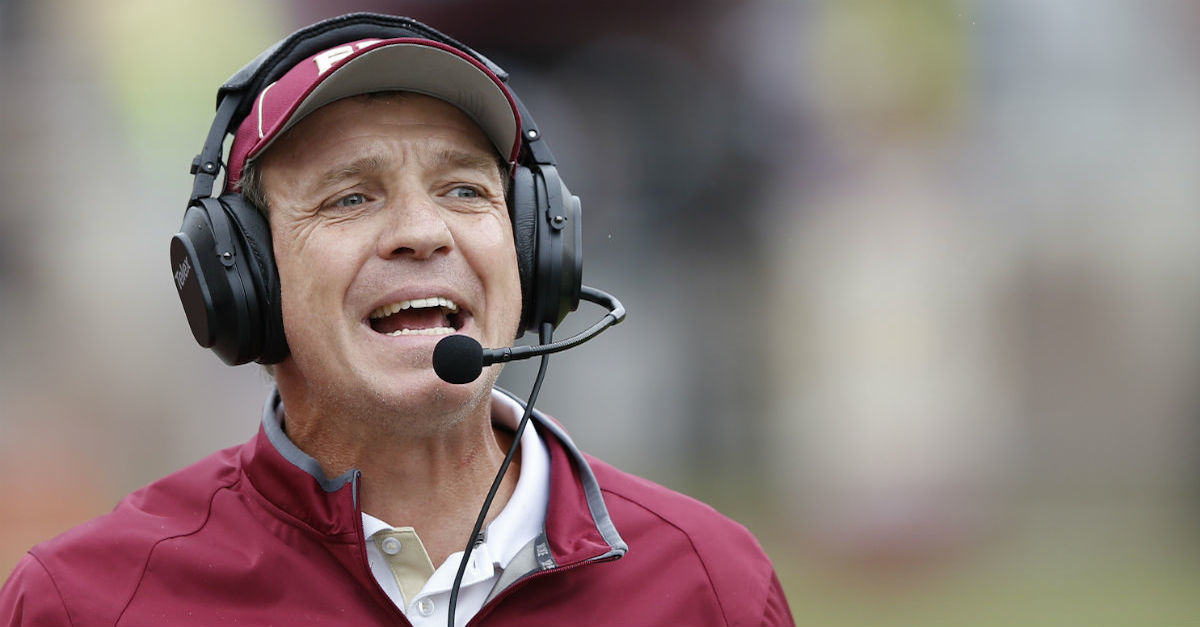 Joe Robbins/Getty Images
Florida State is playing in yet another New Year's Six Bowl, this time against Michigan in the Orange Bowl. While other schools are playing in somewhat meaningless bowl games, their star players are sitting out to prepare themselves for the NFL Draft.
RELATED: SEC rival completely trashes Leonard Fournette over bowl game decision
FSU coach Jimbo Fisher spoke to the media about the upcoming game and said that he would definitely not see it coming if running back Dalvin Cook decided to sit out the game for the same reason.
"Actually, I would be (stunned)," Fisher said. "I would be."
https://twitter.com/17LoganTyler/status/811218248373071872
Clearly other players are taking notice of this new sitting out trend and aren't quite happy about it. Noticeable talent that has already taken to the bench is Stanford's Christian McCaffrey and LSU's Leonard Fournette.
[h/t Orlando Sentinel]