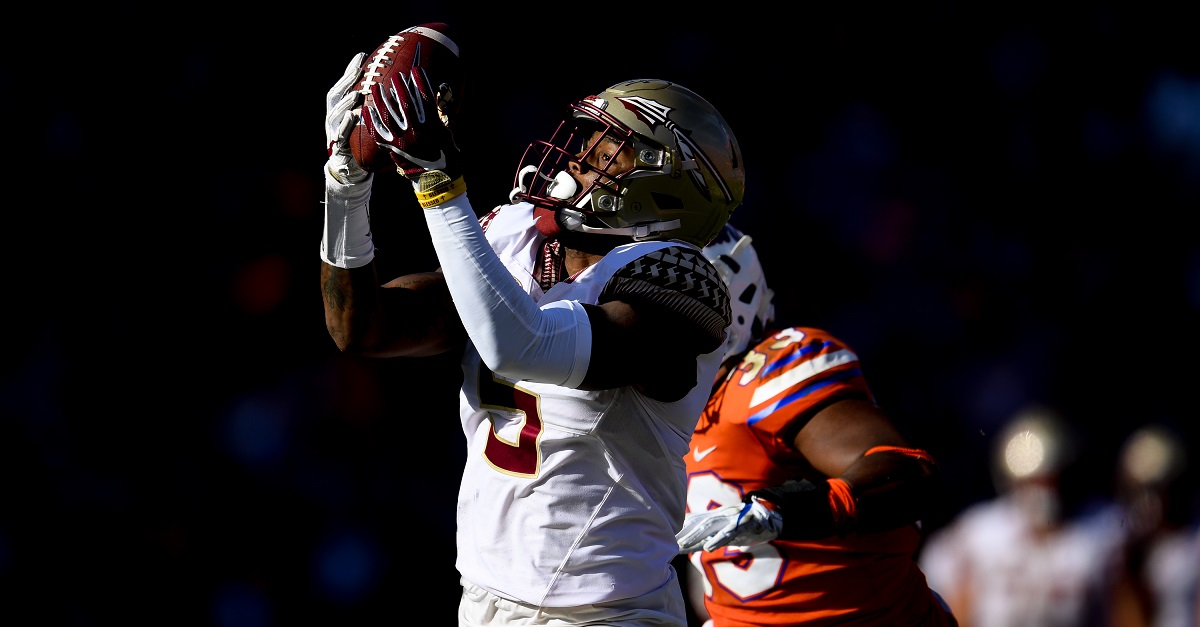 Rob Foldy/Getty Images
GAINESVILLE, FL - NOVEMBER 25: Ermon Lane #7 of the Florida State Seminoles hauls in a 39-yard reception during the second half of the game against the Florida Gators at Ben Hill Griffin Stadium on November 25, 2017 in Gainesville, Florida. (Photo by Rob Foldy/Getty Images)
Florida State wide receiver Ermon Lane announced that his "time at FSU has come to [an] end" via Twitter on Friday, which effectively means he will also skip the Independence Bowl against Southern Miss.
Lane played on both sides of the football during his time at FSU, which included starting five games at safety following Derwin James' season-ending injury in 2016. The former 5-star prospect recorded 37 tackles and an interception at the position.
As a senior, Lane transitioned back to wide receiver after the team lost several notable players, including No. 1 option Travis Rudolph, who declared for the NFL Draft. He recorded eight receptions for 169 yards during his final season.
?I just want to leave a legacy so when I come back, they?ll have something to positive to say about me and nothing negative,? Lane said back in November, according to the Orlando Sentinel. ?I just want to be a team player. It?s never about me. It?s always about the team and how we compete, and how we come together.?
Lane finishes his collegiate career with 50 total tackles, 0.5 for loss and one interception on defense, as well as 27 catches for 486 yards and a touchdown on offense.