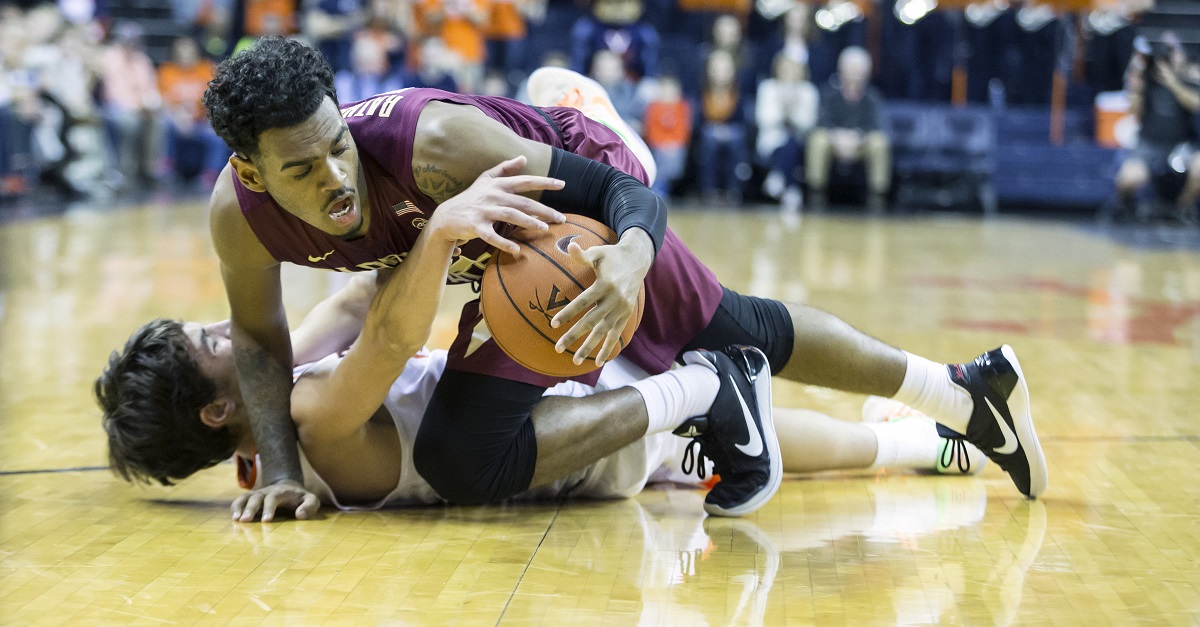 Chet Strange/Getty Images
CHARLOTTESVILLE, VA - DECEMBER 31: Xavier Rathan-Mayes #22 of the Florida State Seminoles grapples with Ty Jerome #11 of the Virginia Cavaliers during a game at John Paul Jones Arena on December 31, 2016 in Charlottesville, Virginia. (Photo by Chet Strange/Getty Images)
Florida State was riding high after going 5-1 through the toughest six-game gauntlet in ACC play this season and faced a somewhat easy game against Georgia Tech in Atlanta. It turned out to be the worst kind of trap game as the Yellowjackets got a convincing 78-56 win over the No. 6 Noles.
RELATED: ACC releases basketball schedule and FSU got super screwed
The first half hole the Seminoles put themselves in is what definitely did them in. It looked something like this:
The Seminoles finished shooting 28.6 percent from the floor and 25 percent from the three-point line. Georgia Tech got just about every 50-50 ball and had the high scorer of the game in freshman guard Josh Okogie who had 35 points and 14 rebounds. Big man Ben Lammers also chipped in 18 points and 11 boards for the Yellow Jackets. On the Seminole side, Dwayne Bacon was the only player to score in double figures with 12 points.