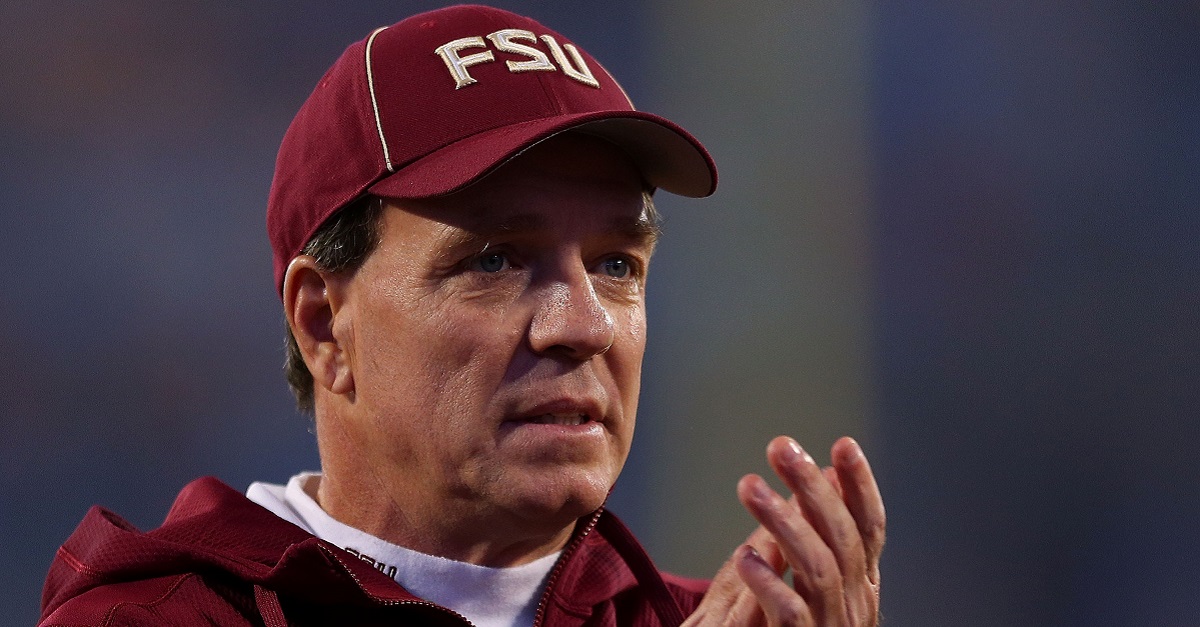 Mike Ehrmann/Getty Images
CHARLOTTE, NC - DECEMBER 06: Florida State Seminoles head coach Jimbo Fisher evaluates his team before the game against the Georgia Tech Yellow Jackets at the ACC Championship game on December 6, 2014 in Charlotte, North Carolina. (Photo by Mike Ehrmann/Getty Images)
Florida State coach Jimbo Fisher said that sophomore defensive end Josh Sweat was back in practice on Wednesday and that bodes well for a speedy return from his knee injury. He had surgery on his left knee for a slight meniscus a few weeks ago and played a little bit in the Louisville game, but did not appear against USF.
RELATED: Josh Sweat had meniscus surgery
It is the same knee that Sweat suffered a major injury in 2014 (dislocated kneecap and torn ACL) so hopefully that knee can stay healthy for the remainder of his season and career (knock on wood). Fisher has not announced if Sweat will play against UNC on Saturday, but is expected to make that decision after practice on Thursday.
Sweat has three tackles, a tackle for loss and two quarterback hurries in 2016.
[h/t 247Sports]