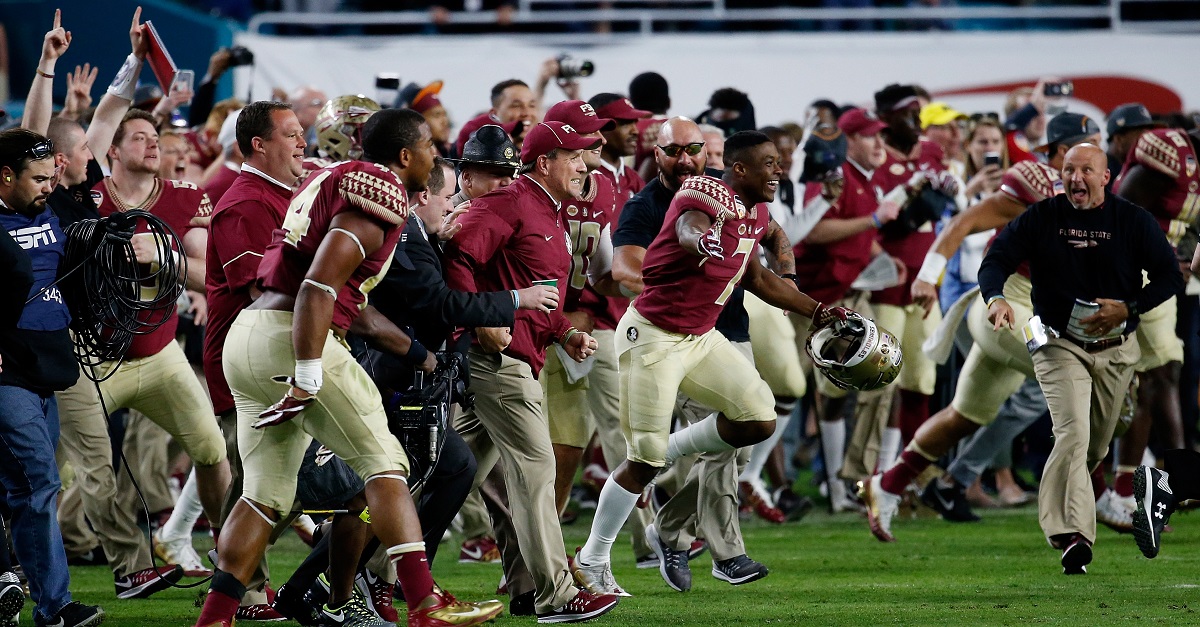 Chris Trotman/Getty Images
Chris Trotman/Getty Images
Florida State plays a tough schedule every year because the Seminoles usually play a tough out of conference opponent aside from Florida every year and 2017's nemesis is Alabama in the very first week of the season in the Chick-Fil-A Kickoff Game. While we've known FSU's out of conference schedule for a long time in advance, we never know who they'll play in conference each year and when until now.
RELATED: FSU receiver took a picture with a UF helmet that will have Noles fans howling
Florida State doesn't have too tough a schedule, but Noles fans would surely have liked to see a bye week before Clemson or Louisville rather than in Week 6 before Duke. Other than that, the schedule definitely gives the Noles a chance to run the table with Clemson losing so many talented defensive players and Louisville losing a couple guys to the NFL as well.