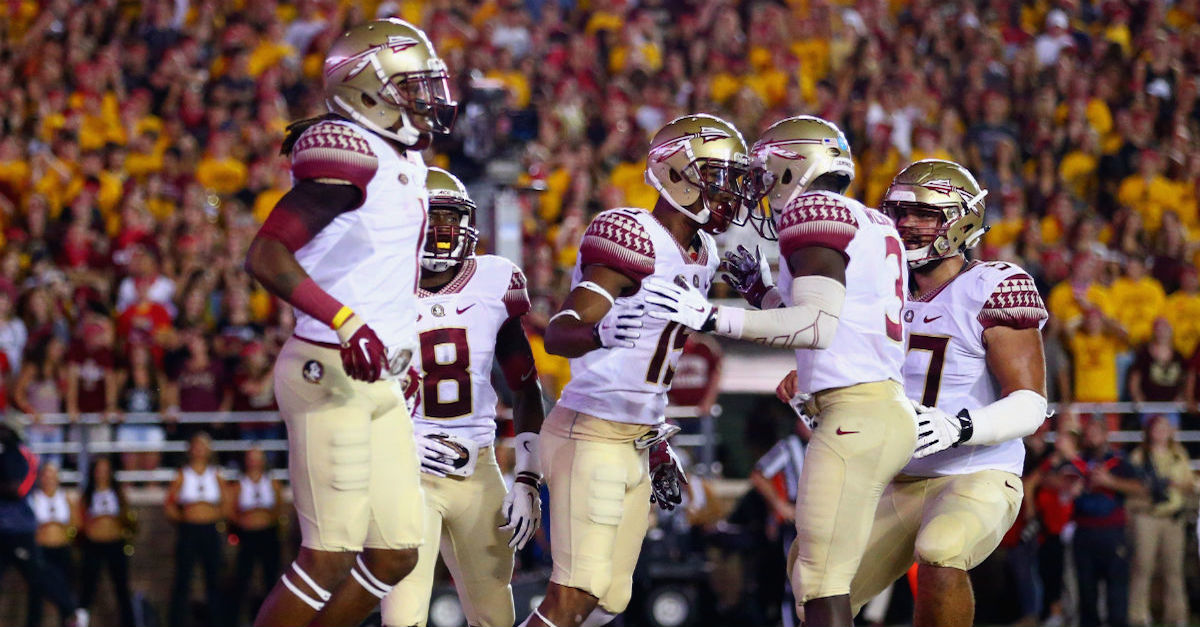 Florida State linebacker Lorenzo Phillips is no longer with the football team, as of Tuesday morning. 247Sports has confirmed that Phillips is off the team, citing that he has no eligibility left.
"He has exhausted his eligibility and he is not enrolled as a student at Florida State," an FSU sports information spokesperson told 247Sports.
Phillips was listed as a redshirt junior on FSU's roster during the 2015 season, which apparently wasn't technically the case given this news. Phillips appeared in 12 games in 2015, although he primarily played on special teams. He finished the season with 11 tackles and 1.5 tackles for loss. He did not play against Houston due to a knee injury.