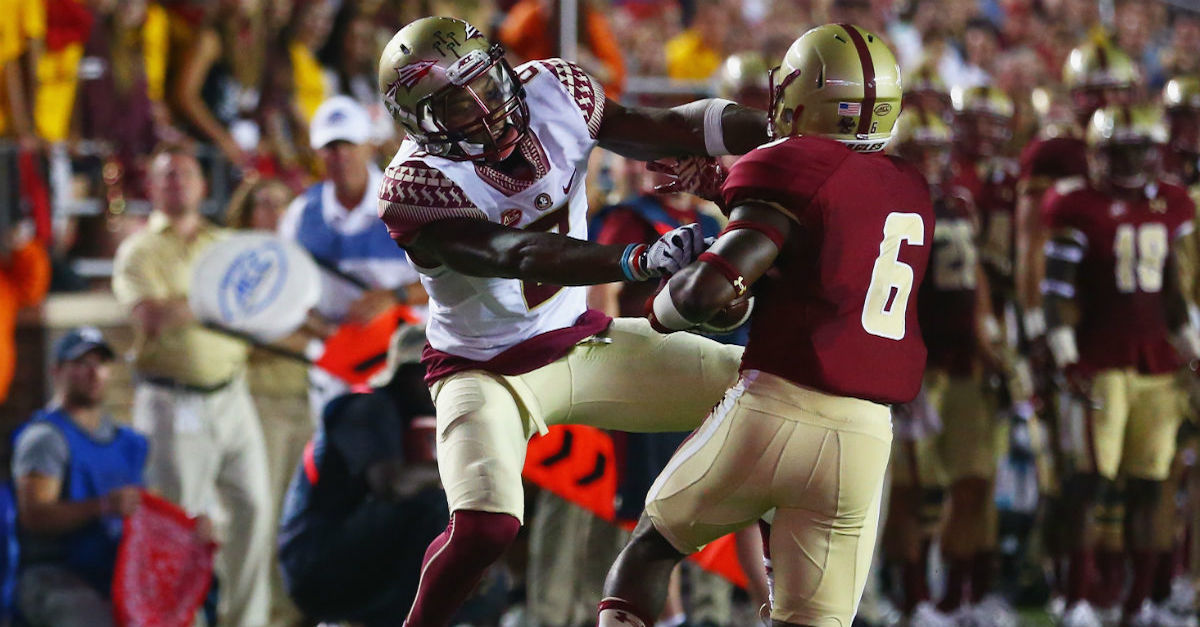 Florida State (3-0, 1-0) may have a bye the week of Sept. 26, but they are still making headlines in the ACC. The conference hands out weekly player of the week honors and gives them to the best eight players inside the conference from the games of the previous weekend.
Last week, Florida State had four players on this list following the 34-14 victory over USF. Florida State beat Boston College (2-1, 0-1) on the road last Friday night, and as a result two 'Noles have earned ACC Player of the Week honors — linebacker Terrance Smith and defensive back Jalen Ramsey.
Linebacker of the week, Smith: Smith had a monster game on Friday — he accounted for six tackles, including 2.5 tackles for loss and forced a fumble in the fourth quarter on the game?s biggest play. Smith forced a fumble from BC running back Jon Hilliman — and this is where teammate Jalen Ramsey comes in. Ramsey scooped up the ball and returned it for a touchdown to give the Seminoles a 14-0 lead to put the game away in the fourth quarter.
Defensive back of the week, Ramsey: Ramsey made a repeat appearance on the list this week, as he was on the ballot last week as well after the USF game. In Friday night's game, Ramsey had the seemingly game-winning fumble recovery that he returned for a touchdown, including five solo tackles as well as contributing to Florida State's only interception on the night.
See the full list of winners here.