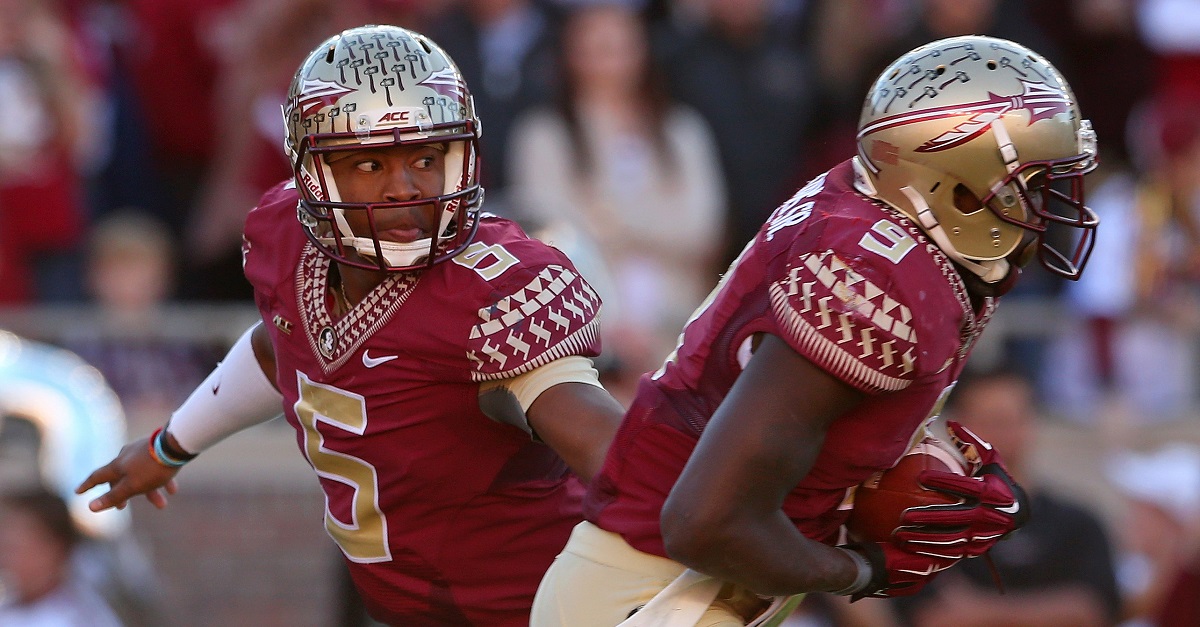 Mike Ehrmann/Getty Images
Mike Ehrmann/Getty Images
Former Florida State running back Karlos Williams was back in the NFL this season after signing with the Buffalo Bills before the summer. However, he came to camp out of shape and was cut. He also was given a 10-game suspension by the NFL in November, which has since been lifted, but it seems the Steelers are going to give him another chance anyway.
RELATED: Another NFL team is reportedly interested in Karlos Williams
In the 2015 season he rushed for seven touchdowns and over 500 yards on a 5.6 yards per carry average. If he can stay clean and in shape then he could be a nice addition for the Steelers who will need someone to back up Le'Veon Bell after DeAngelo Williams retires.