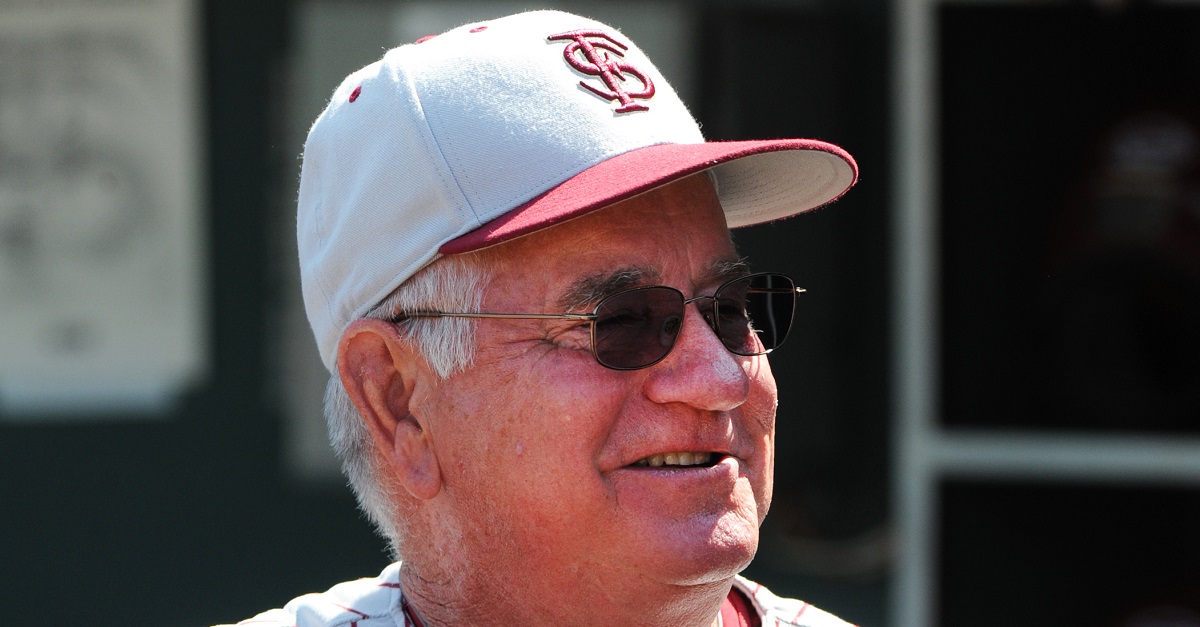 Al Messerschmidt/Getty Images
CLEARWATER, FL - FEBRUARY 24: Manager Mike Martin of the Florida State Seminoles watches warmups against the Philadelphia Phillies February 24, 2011 at Bright House Field in Clearwater, Florida. (Photo by Al Messerschmidt/Getty Images)
Miike Martin has seen more than his fair share of crazy wins and losses as head coach of the Florida State baseball team. That tends to happen when you coach at a place for 38 seasons, but you also happen to rack up a ton of wins because you don't stick around that long if you don't.
RELATED: Legendary FSU coach Bobby Bowden reveals how he kept trouble makers on the field
With his team's 11-3 victory over VCU on Sunday, Martin joined an incredibly exclusive club of NCAA coaches. He became the second NCAA coach ever to reach 1,900 wins. He joins former Texas coach Augie Garrido who has 1,975 and retired after last season.
The Seminoles have reached 15 College World Series, but have yet to win the ever-elusive championship. They were runner-ups in 1970, 1986 and 1999 with their latest appearance in the CWS coming in 2012.
[h/t Fox Sports]