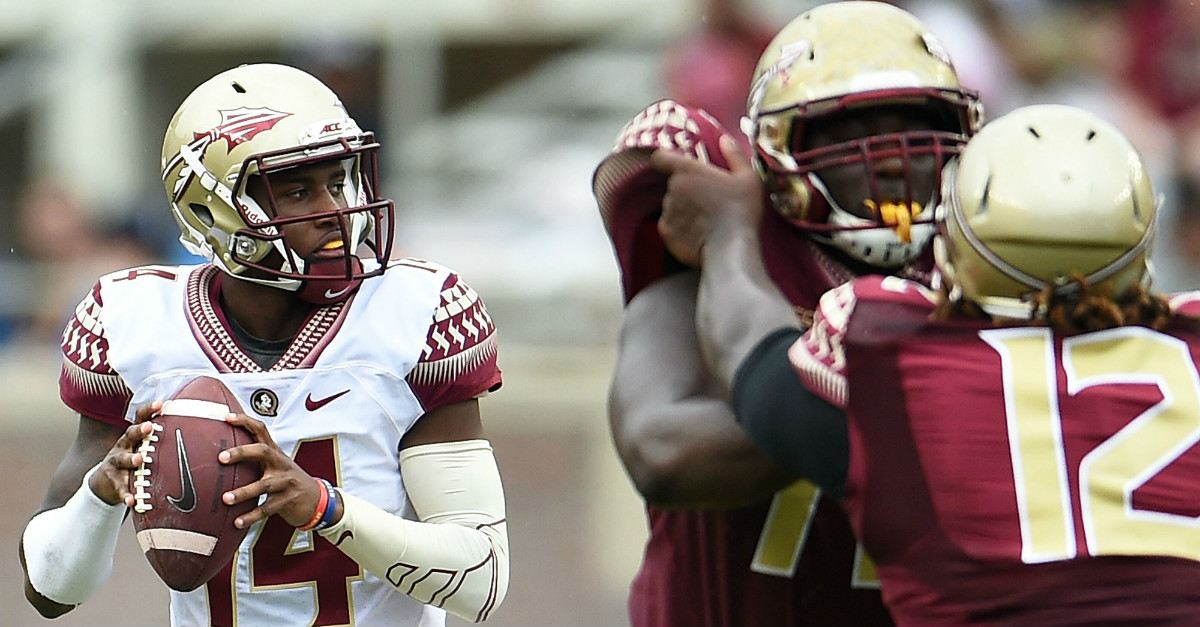 Florida State's quarterback situation continued to make headlines late last week, as it was reported that quarterback true freshman quarterback De'Andre Johnson had been suspended indefinitely from the team following a "violation of team rules" for allegedly punching a woman at a bar.
ESPN's Mark Schlabach is now reporting on Tuesday that Johnson is being charged with a misdemeanor.
Randy Scott of ESPN also reported that an arrest warrant has been issued for Johnson on Tuesday morning.
According to WCTV in Tallahassee, the incident occurred around 11:30pm on Wednesday, the night of June 24th:
"When the woman raised her arm to stop Johnson from pushing her, he grabbed her arm while and continued to push, according to police. The woman told police she raised her knee to Johnson's midsection to shove him away from her and attempted to strike him with her fist to get him to release his grasp.
Police say Johnson then punched her on the left side of her face before they were separated."
The Tallahassee Police Department released the official police report, which matches WCTV's report.
Johnson was a four-star prospect in the 2015 recruiting class, and was ranked as the No. 7 dual-threat quarterback by ESPN. As a four-year starter at First Coast High School in Jacksonville, Fla., he had over 11,000 passing yards and 131 career passing touchdowns.
Johnson was expected to at least be in the mix to start under center for the 'Noles in 2015, but at this rate it looks like a two headed race between redshirt junior Sean Maguire and Notre Dame transfer Everett Golson.