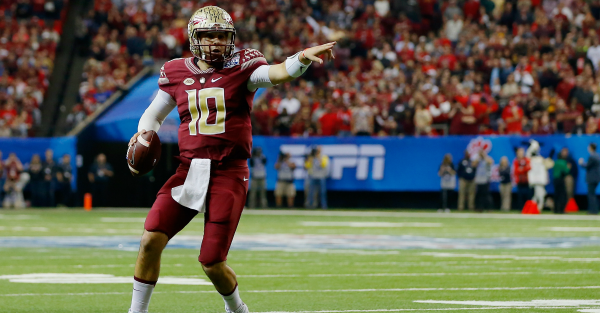 RELATED: FSU players keep trying to draft this guy for their spring game rosters
_______________________________________________________________________________________________
Florida State has had some pretty great years under coach Jimbo Fisher ever since he took over the program in 2010. The Seminoles won the National Championship in 2013 and were in the first College Football Playoff in 2014. They lost to Oregon in the semifinal, but still ran through the ACC to get there.
So it's no wonder that fans want to flock to the spring game, especially when it's in Orlando's Citrus Bowl near a lot of migrated FSU fans.
In the southern part of Florida where ACC rival Miami resides, that crowd has not been nearly as kind to the Hurricanes. Their numbers have been staggeringly low for years under coach Al Golden and the stats from FSU's spring game will make it look even worse.
When it was officially announced at the spring game, Florida State had 49,913 fans at this year's spring game in the Citrus Bowl. For comparison, Miami averaged 47,560 people at their home games in 2015.
This was Miami's stadium on Senior Day for comparison.
That's definitely not a good look for the Canes.