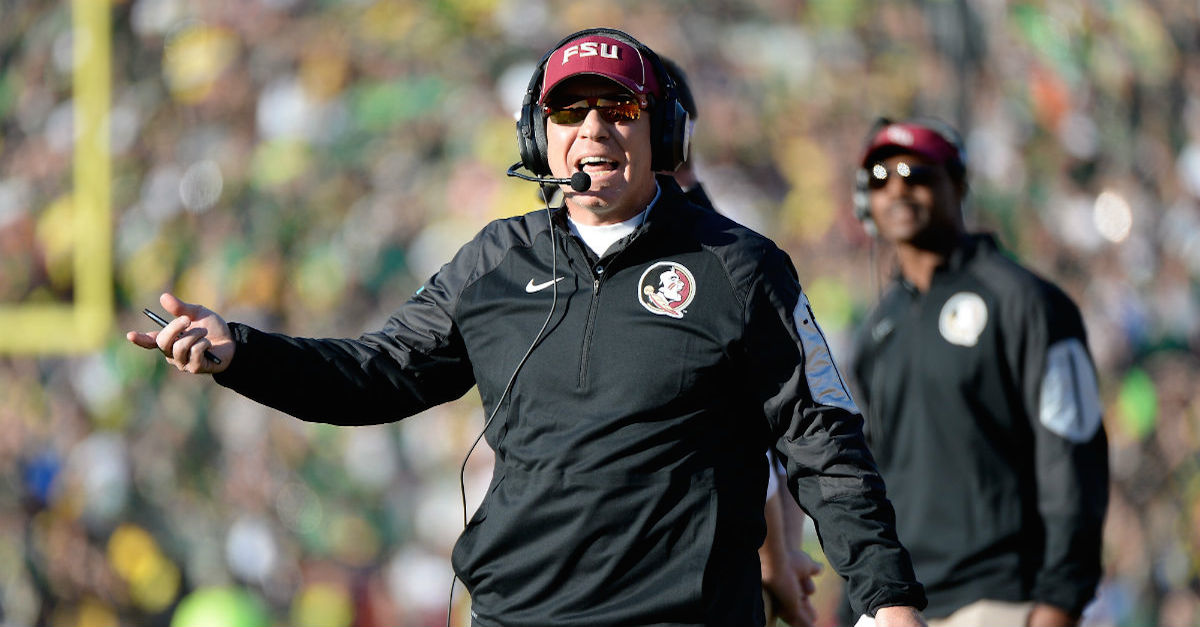 Harry How/Getty Images
The LSU coaching search has heated up over recent weeks, and despite rumors linking his name to the Tigers, all signs point to Jimbo Fisher staying at Florida State.
The issue, for the second time in a year, reportedly came down to money. LSU reportedly offered Fisher up to $6.8 million annually, but it wasn't enough to get the FSU coach to flip schools.
According to ESPN, LSU's search shifted from Fisher to Tom Herman after the Seminoles coach reportedly opted to stay in Tallahassee.
Related: LSU athletic director responds to rumors of Tigers' hiring of Tom Herman
Nearly exactly a year prior, LSU was reportedly in negotiations with Fisher when the "overwhelming monetary figure" to secure Fisher, pay off his buyout and buyout Les Miles became simply too much.
If Herman uses LSU's offer as leverage to land at Texas, widely assumed his preferred destination, will LSU bite the bullet and go back to Fisher?
The LSU coaching search is reportedly supposed to run from "Sunday to Wednesday," unless things at Texas get wild.