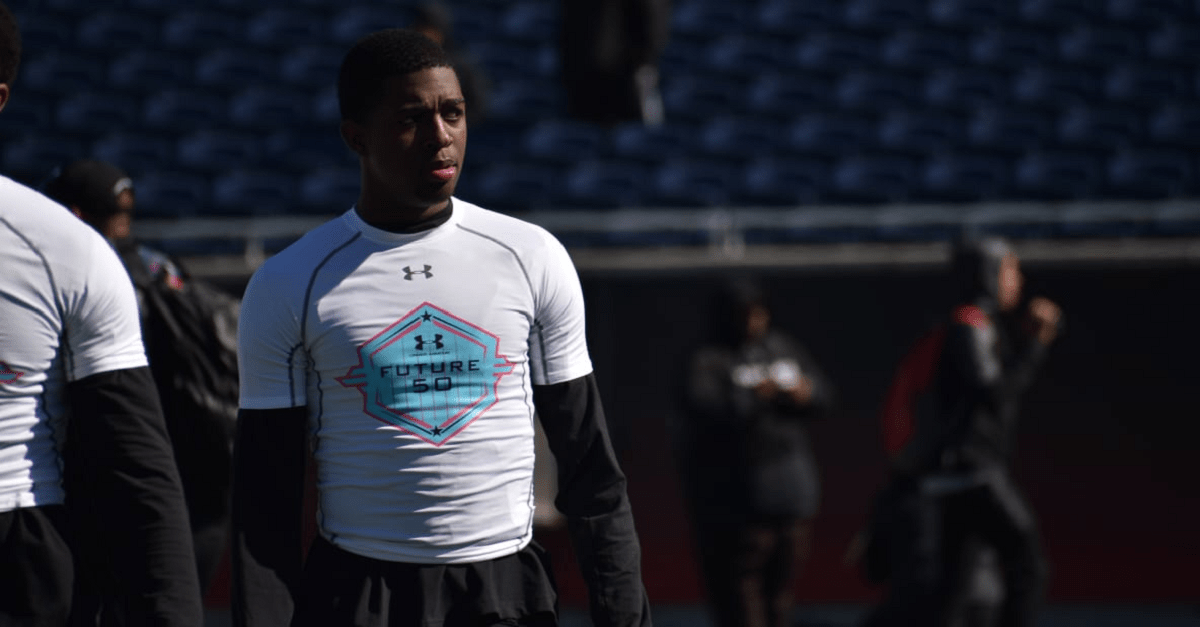 @MiamiDieHards/Twitter
@MiamiDieHards/Twitter
Five-star safety Josh Sanguinetti has quite a bit of time until he has to make a decision on where he's headed to play football. However, it looks like he's already got four schools he's looking at already that he likes. He told 247Sports that four teams, three of which are in his home state of Florida, have risen above the crowd.
"Miami is definitely standing out," said Sanguinetti. "Stanford, Florida, Florida State," he said. "It's these four right now."
The Fort Lauderdale native unsurprisingly has the "Big 3″ in Florida with a surprise school in Stanford throw in there. The 6-foot-2, 165-pound safety is trying to get up to a few schools right now, with one of them not on his list of four.
"I am trying to get up to Florida, back up to Stanford and those are the only two right now," he said about upcoming visits. "But I am going to have more. I would like to see Clemson's campus; I hear it's a nice campus."
Sanguinetti is ranked as the No. 2 athlete in the country and the No. 4 recruit in the state of Florida as well as the No. 20 overall recruit in the country according to the 247Sports Composite rankings. He also has offers from Ohio State, Arkansas, Auburn, LSU and Michigan among others.