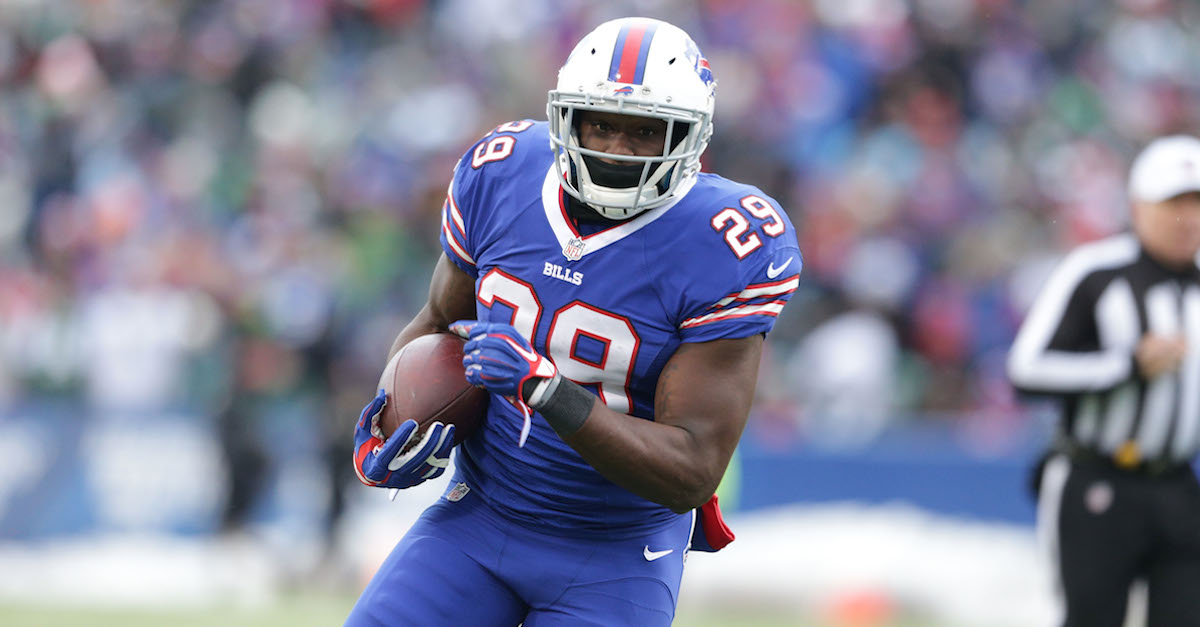 Brett Carlsen/Getty Images
ORCHARD PARK, NY - JANUARY 03: Karlos Williams #29 of the Buffalo Bills runs against the New York Jets during the first half at Ralph Wilson Stadium on January 3, 2016 in Orchard Park, New York. (Photo by Brett Carlsen/Getty Images)
This is starting to get sad.
After being released multiple times over the past year, former Florida State running back Karlos Williams' career is now in real danger after being suspended by the NFL for at least one year.
The suspension is likely related to a violation of the league's substance abuse policy. This comes after Williams was released by Pittsburgh in March.
Williams was a fifth-round draft choice of the Buffalo Bills in 2015 and he had a solid rookie season, rushing for 517 yards and nine touchdowns. But since then, he's been plagued by problems; he served a four-game suspension last season for violating the league's substance abuse policy, and was hit with another 10 game suspension for the same violation. (He has two game remaining).
Additionally, reports say Williams weight has skyrocketed to 260 pounds. That would be 30 pounds over his playing weight, based on information on NFL.com.
In two years at Florida State, Williams rushed for 1,419 yards and 22 touchdowns. He also caught 37 balls for 328 yards.