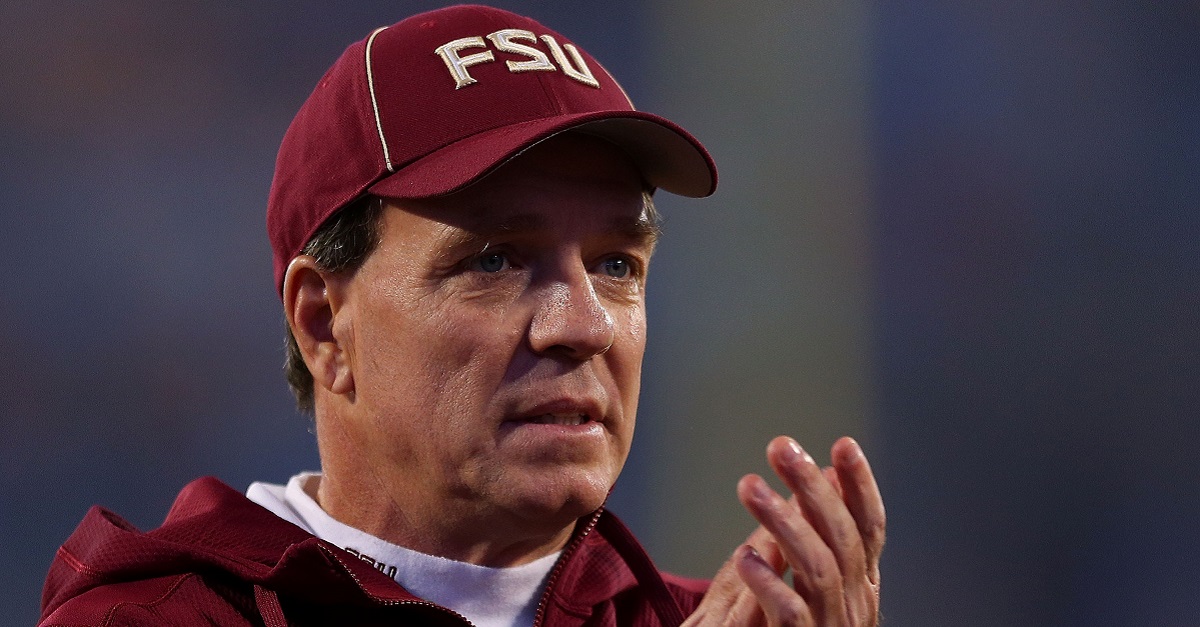 Mike Ehrmann/Getty Images
CHARLOTTE, NC - DECEMBER 06: Florida State Seminoles head coach Jimbo Fisher evaluates his team before the game against the Georgia Tech Yellow Jackets at the ACC Championship game on December 6, 2014 in Charlotte, North Carolina. (Photo by Mike Ehrmann/Getty Images)
Florida State has a pretty great recruiting class as it stands right now and has two great running backs in Cam Akers and Khalan Laborn. Akers is the No. 2 running back in the country and No. 3 player overall in the country according to Rivals. The site just did a recruiting update and that actually helps out Florida State as another one of their running backs is now a five-star as well.
RELATED: Four-star RB Khalan Laborn announces commitment with Lamborghini
Rivals now has Laborn as the No. 23 recruit overall and the No. 2 all-purpose back in the country. That means the Seminoles have two five-star running backs coming to campus this year in addition to current running backs in rising junior Jacques Patrick and rising senior Ryan Green, but the only real competition will come from Patrick and the two newcomers for the starting job.