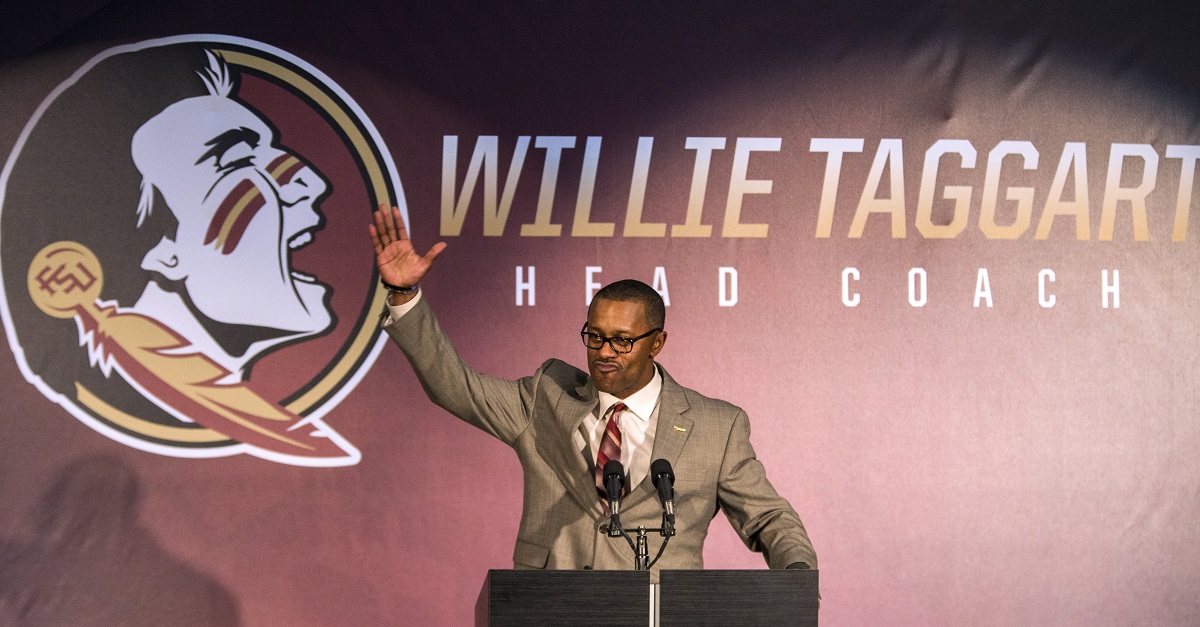 AP Photo/Mark Wallheiser
Willie Taggart does the Seminole chop as he is introduced as Florida State's new football coach during an NCAA college football news conference in Tallahassee, Fla., Wednesday, Dec. 6, 2017. (AP Photo/Mark Wallheiser)
Florida State freshman and 5-star all-purpose running back Khalan Laborn is not with the Seminoles ahead of their Independence Bowl matchup with Southern Miss, and there are indications he may not return to the team, per Tallahassee.com.
According to the report, Laborn did not show up to events prior to the game and was sent home early ahead of the bowl game after making the trip.
Running back coach Jay Graham left for Texas A&M with former head coach Jimbo Fisher, but his primary recruiter, defensive tackles coach Odell Haggins will remain with Willie Taggart.
The Virginia Beach native had been considering Auburn, Florida, and Virginia Tech before making the surprise commitment to FSU in a lamborghini.