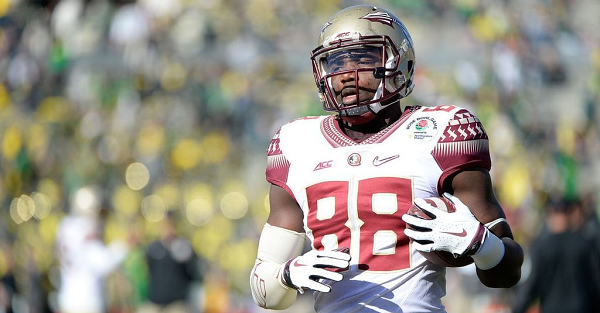 @GOSEMINOLESGO/Twitter
@GOSEMINOLESGO/Twitter
Former four-star tight end and Seminole Mavin Saunders has decided he is going to pursue a graduate transfer somewhere closer to his native Houston, Texas. He made the announcement via Twitter:
Saunders appeared in 14 games for the Seminoles where he recorded 16 receptions for a total of 234 yards. He was the No. 8 tight end in the class of 2014 and No. 33 recruit in the state of Texas according to the 247Sports Composite Rankings.
The move will take Saunders closer to home, but should also give him an opportunity to get more playing time and put up some better numbers. He will be eligible to play immediately since he has already graduated and won't have to sit out a full year like a regular undergrad transfer would.