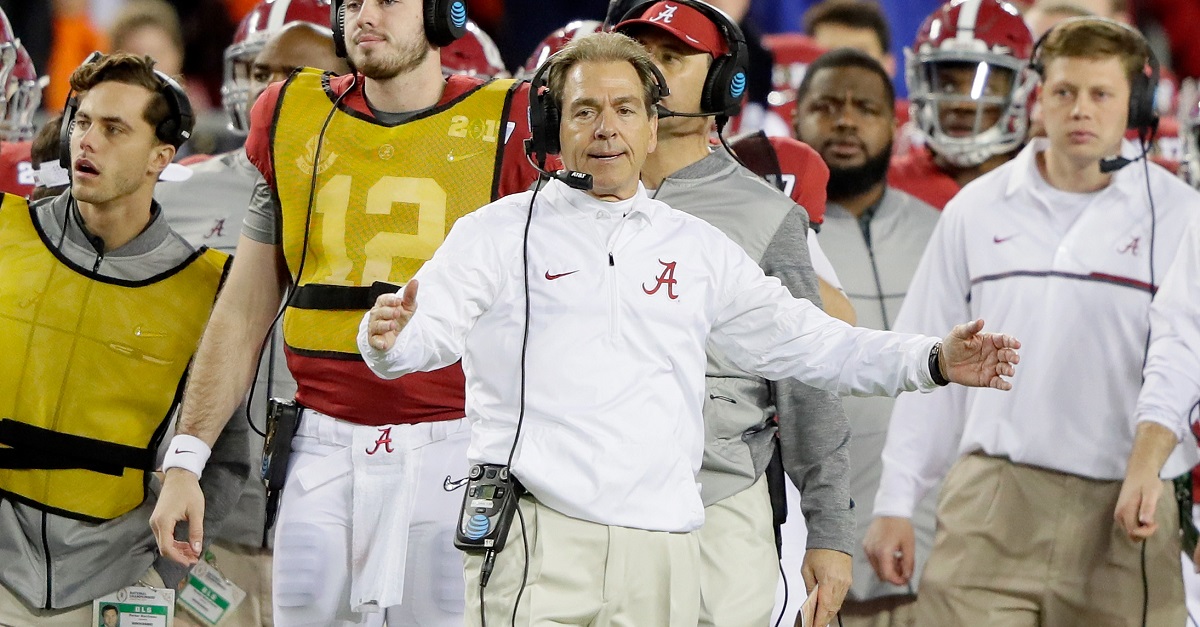 Jamie Squire/Getty Images
TAMPA, FL - JANUARY 09: Head coach Nick Saban of the Alabama Crimson Tide reacts on the sideline during the second half against the Clemson Tigers in the 2017 College Football Playoff National Championship Game at Raymond James Stadium on January 9, 2017 in Tampa, Florida. (Photo by Jamie Squire/Getty Images)
Alabama has had the No. 1 recruiting class for the past several years and that's led to some national titles. Despite that and Nick Saban's recruiting prowess on the defensive side of the ball, he has never been able to land the top defensive and defensive tackle in the same class. There is one coach who has been able to pull it off though and he's done it twice now.
RELATED: Jimbo Fisher made a decision that will delight FSU fans
Fisher is known as an offensive guru, but it seems he knows exactly how to land the top defensive recruits and might be even better than Saban at it. Saban ends up putting plenty of guys in the NFL, but at least in this regard, the ACC coach has gotten the better of the big bad SEC recruiter in this case.