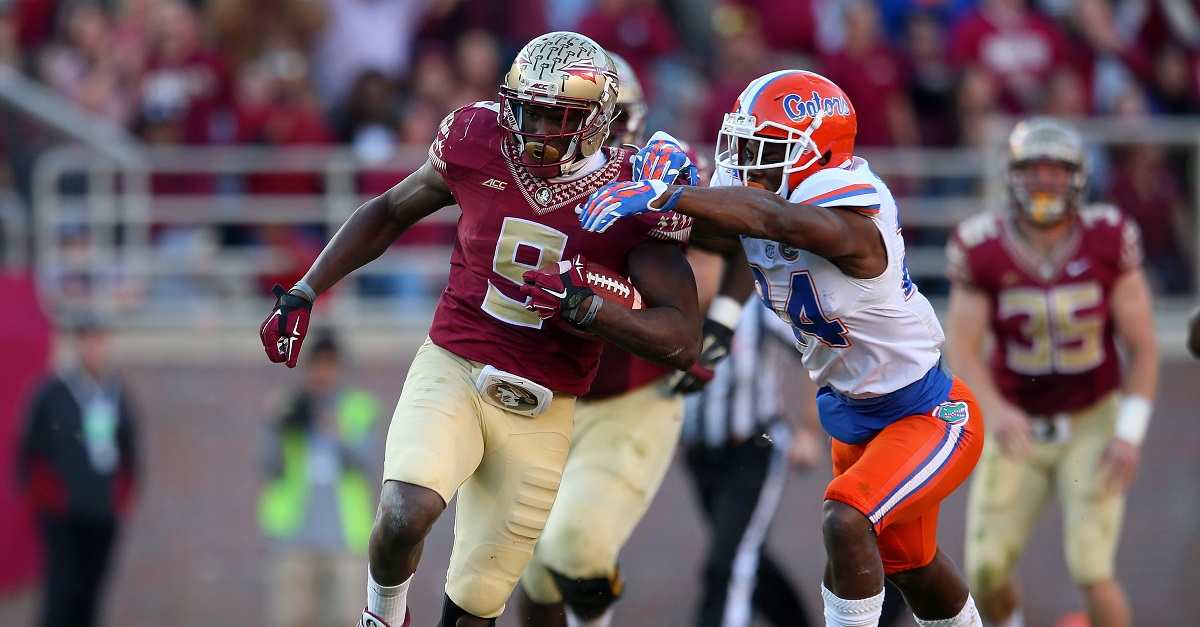 Mike Ehrmann/Getty Images
TALLAHASSEE, FL - NOVEMBER 29: Karlos Williams #9 of the Florida State Seminoles rushes during a game against the Florida Gators at Doak Campbell Stadium on November 29, 2014 in Tallahassee, Florida. (Photo by Mike Ehrmann/Getty Images)
Just a few days after the Bills decided to shockingly cut running back Karlos Williams, he may not be long without a team. On Tuesday, it was reported that Williams was having a visit with the New York Jets, as first reported by Sal Capaccio of WGR-500 in Buffalo.
The Jets recently signed free-agent RB Antone Smith last week with the news that running back Bernard Pierce was sent to the injured reserve list with a hamstring injury. Both are expected to share time with Matt Forte this season. Williams' cut from the Bills could have been due to his four-game suspension for violating the league?s substance abuse policy was probably a deciding factor in his eventual release and the fact that he came into training camp a little heavier than he should have been.
We'll continue to update you on Williams' status.