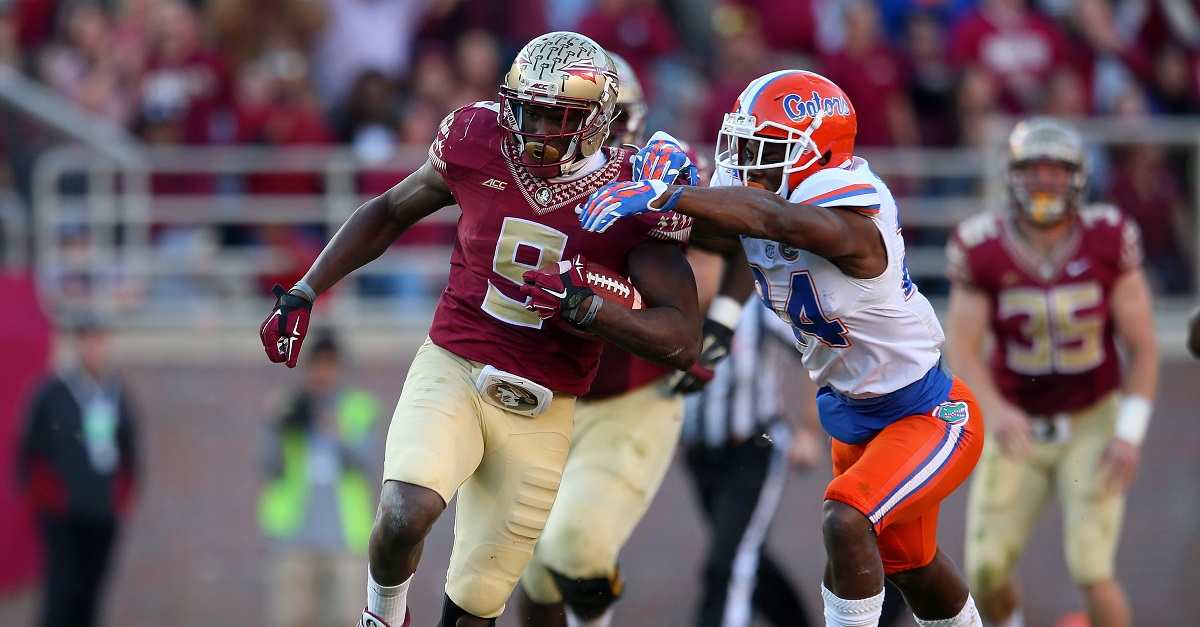 Mike Ehrmann/Getty Images
TALLAHASSEE, FL - NOVEMBER 29: Karlos Williams #9 of the Florida State Seminoles rushes during a game against the Florida Gators at Doak Campbell Stadium on November 29, 2014 in Tallahassee, Florida. (Photo by Mike Ehrmann/Getty Images)
The Buffalo Bills have quite the stable of running backs going into the 2016 season with Mike Gillislee, Reggie Bush, Boom Herron, LeSean McCoy and Jonathan Williams on the roster. Former Florida State star Karlos Williams was supposed to included on that roster, but it looks like he won't make it to the regular season.
RELATED: Karlos Williams to face suspension in 2016
His suspension for violating the league's substance abuse policy was probably a deciding factor in his eventual release and the fact that he came into training camp a little heavier than he should have been. Now, Adam Schefter is reporting that the Bills will cut Williams from the team.
And for confirmation, he is also no longer listed on the roster on the Bills' website. Williams was taken in the fifth round in the 2015 NFL Draft and had nine total touchdowns while rushing for 517 yards on 93 attempts.