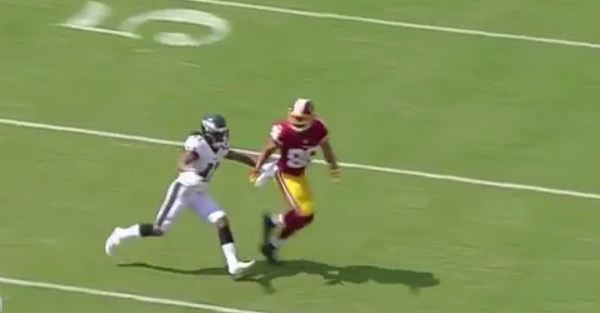 @SNOSSports/Twitter
@SNOSSports/Twitter
UPDATE: Darby has suffered a dislocated right ankle and there is no timeline on a recovery yet.
---
Former Florida State safety Ronald Darby was traded to the Philadelphia Eagles this summer after playing his first two seasons in the league with the Buffalo Bills. However, he didn't make it through his first game as an Eagle after suffering a pretty gruesome ankle injury:
He appeared in 29 of a possible 32 games the last two seasons and was expected to be a strong starter for the Eagles. There hasn't been any word on how severe the injury is as of now, but that did not look good at all.