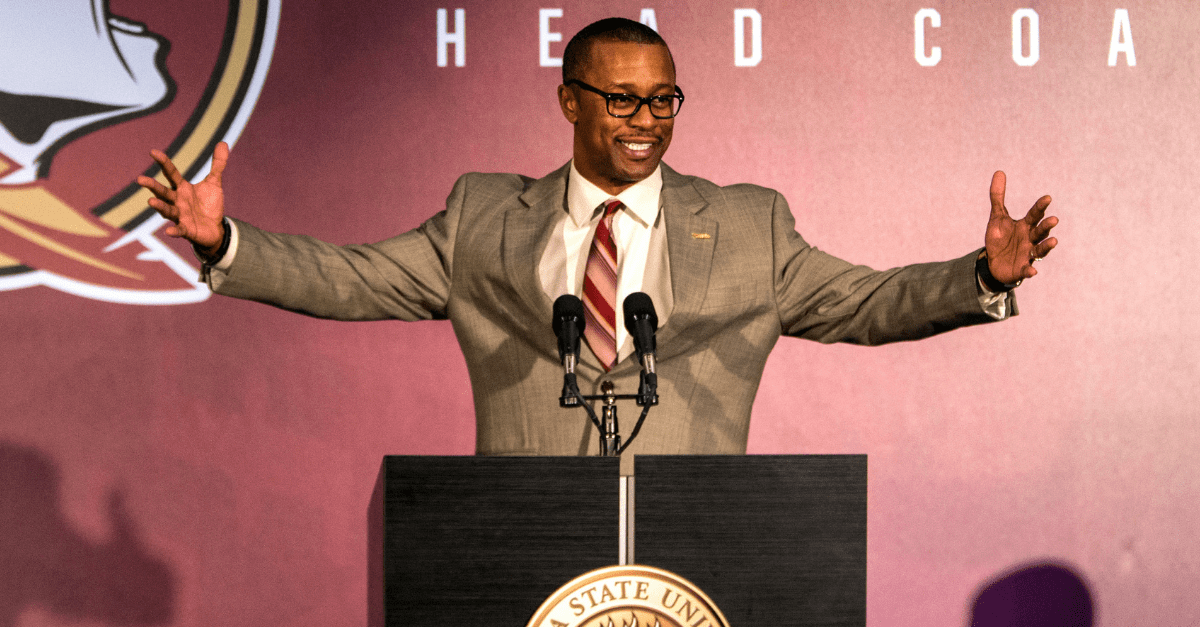 AP Photo/Mark Wallheiser, File
The Willie Taggart era at Florida State got off to a rather rocky start on Labor Day. No throwback end zones or new uniforms could have made up for the 24-3 drubbing the Seminoles took against the Virginia Tech Hokies at Doak Campbell Stadium.
The reason for that? The first-year Florida State head coach said he believes Virginia Tech players were faking injuries on Monday night to slow down his uptempo offense.
?It happened too often, so it?s hard not to,? Taggart said during the ACC?s coaches teleconference on Wednesday when asked if he thought it was intentional. ?It happened too often.?
This is obviously a very serious claim, but is it fact or fiction?
Florida State?s offensive line struggled, it committed five turnovers, and it only managed three points. Those were all very much contributing factors to the loss. The occasions when Virginia Tech players were slow to get up, though, did not set well with Seminoles fans as they booed, and obviously Taggart.
Virginia Tech?s defense was dominant, and it had some small injuries throughout the game, particularly with those players in question about faking injuries.
Hokies head coach Justin Fuente attributed it all to the heat and humidity in Tallahassee, Florida that night:
"Going into the game we were severely concerned about our ability to handle the humidity and the weather, just coming from our climate. We had some issues with it throughout the game. At halftime numerous guys getting IVs and getting treatment so they could finish out the game.?
These accusations are not overly uncommon. After all, there is no rule stopping this from happening on a regular basis with teams running high-paced attacks.
Taggart ran the no-huddle offense at Oregon, South Florida, and Western Kentucky. Perhaps he just needs to get used to it at Florida State because it could happen again.
?Well it is what it is. I guess it?s part of football now,? he said. ?That?s all I can say.?
Did Virginia Tech fake injuries? We might never know. There is just no denying the Hokies dominated the Seminoles, injuries or not.