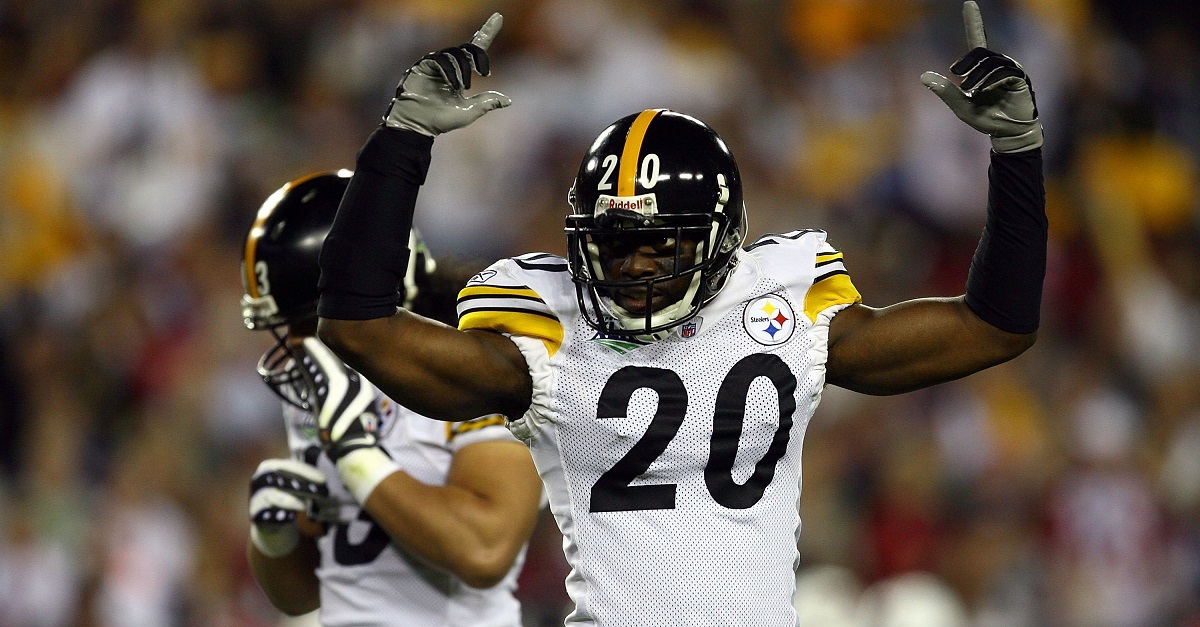 Jamie Squire/Getty Images
TAMPA, FL - FEBRUARY 01: Cornerback Bryant McFadden #20 of the Pittsburgh Steelers reacts against the Arizona Cardinals during Super Bowl XLIII on February 1, 2009 at Raymond James Stadium in Tampa, Florida. (Photo by Jamie Squire/Getty Images)
Florida State's Derwin James is likely to become one of the best secondary players in the country this season and is going to make the Seminoles great on defense. However, he's coming off a pretty big surgery this season and we don't know how he'll respond to it. There is one man who likes what he sees though and that's two-time Super Bowl champ and FSU alum Bryant McFadden:
RELATED: Legendary NFL receiver just called out FSU's Derwin James
That's some pretty high praise from a man who played with some greats at FSU in the early 2000s and some others in Pittsburgh while he was there. James did have one interception in the two games he played last season to go with 11 total tackles.