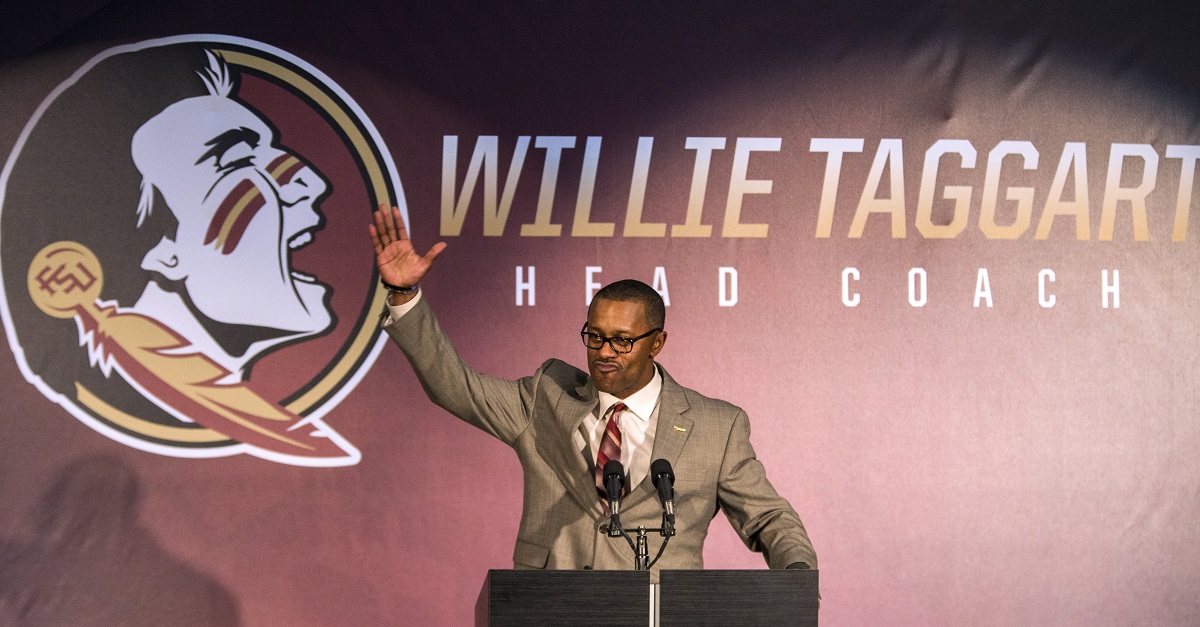 AP Photo/Mark Wallheiser
Willie Taggart does the Seminole chop as he is introduced as Florida State's new football coach during an NCAA college football news conference in Tallahassee, Fla., Wednesday, Dec. 6, 2017. (AP Photo/Mark Wallheiser)
If nothing else, Oregon's taste in uniforms may have rubbed off on former coach Willie Taggart.
Taggart, who left Oregon after one season to become Florida State's new head coach this week, is apparently considering more alternate uniforms and combinations next season, according to Seminoles cornerback Levonta Taylor, who spoke to CBS Sports on Friday.
"Yeah, everybody liked his vibe that he brought in, his character. You've seen the videos of him doing the Seminole chop everywhere and just saying we'll wear a different uniform combination," Taylor said Friday. "Everybody was just happy."
Taggart emerged as a favorite in FSU's search after former head coach Jimbo Fisher agreed to a deal with Texas A&M on Friday, as first reported by Wayne McGahee of the Tallahassee Democrat.
The Seminoles rarely experimented with uniform changes under Fisher, excluding wearing all-black uniforms in 2015 against Chattanooga, as well as all-garnet against Houston during the 2015 Peach Bowl.