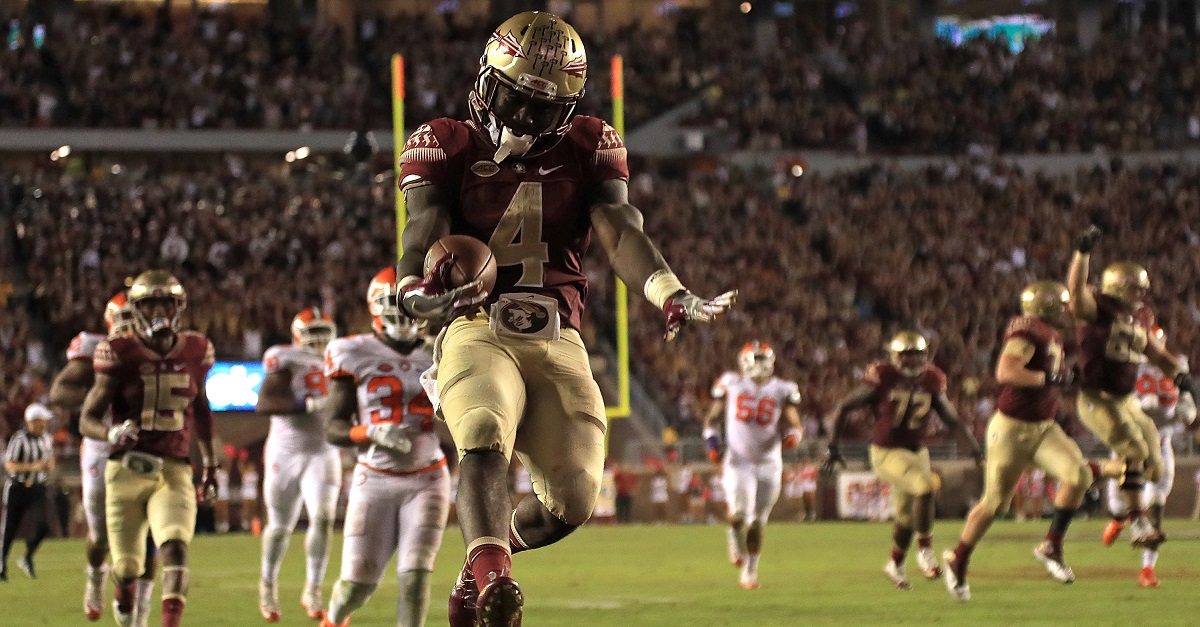 Mike Ehrmann/Getty Images
TALLAHASSEE, FL - OCTOBER 29: Dalvin Cook #4 of the Florida State Seminoles celebrates a touchdown during a game against the Clemson Tigers at Doak Campbell Stadium on October 29, 2016 in Tallahassee, Florida. (Photo by Mike Ehrmann/Getty Images)
Dalvin Cook, one of the top running backs in the NFL Draft, was still on the board at No. 19, his most logical destination to pair with former Heisman winner and Tampa Bay Buccaneers leader Jameis Winston.
But the Buccaneers passed on his talents, instead opting to snag standout tight end O.J. Howard.
Here's the Bucs' reported reasoning:
It was a solid move from a value perspective, as two other tight ends would fall off the board before the end of the round.
The only running backs taken in the first round were Leonard Fournette and Christian McCaffrey.
Doug Martin is 28 years old and a five-year veteran with the Buccaneers. He's suspended for the first three weeks of the season and is coming off the worst year of his career, where he averaged fewer than 3.0 yards per carry.
The Bucs pick at No. 50 in the second round and could look back at his talents.