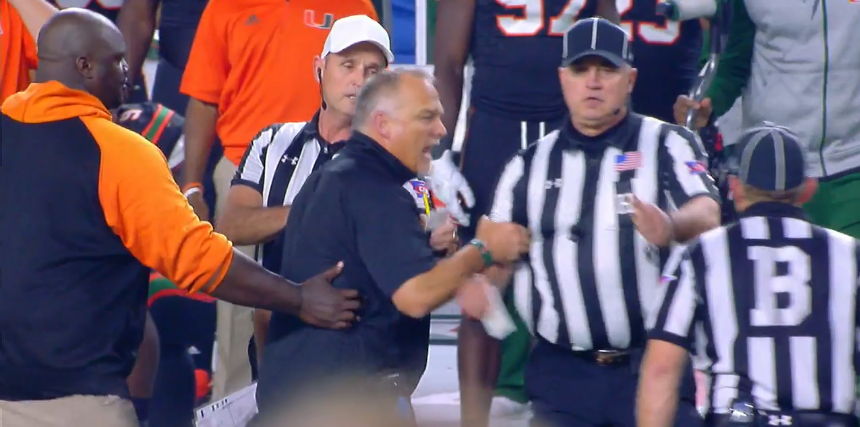 bbornstein
bbornstein33/Clippit
People joke that Mark Richt loses control of things all the time, but he actually lost control of himself as he absolutely blew his top before the end of the first half. He even grabbed an official, but was somehow not ejected from the game even though that's generally an automatic disqualification at the NFL level.
Richt was pretty upset about Wisconsin seeming to get away with a lot of holding in the backfield on his defensive lineman and was probably upset in general with his team's defensive effort in a 24-14 halftime deficit. However, there is just no explanation for how Richt was able to stay in this game though as he didn't just tap an official, he full on grabbed him by the arm and was yelling at him. He got flagged for his behavior, but that was it.
There will definitely be an explanation for why Richt was able to stay in the game after the Orange Bowl finishes. Right now, the Hurricanes are down to the Badgers 24-21 in the third quarter.