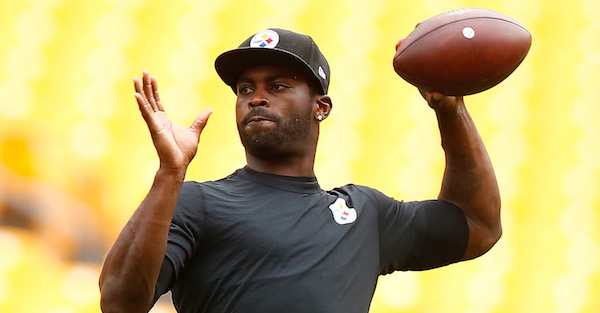 Jared Wickerham/Getty Images
PITTSBURGH, PA - SEPTEMBER 03: Michael Vick #2 of the Pittsburgh Steelers warms up prior to the preseason game against the Carolina Panthers at Heinz Field on September 3, 2015 in Pittsburgh, Pennsylvania. (Photo by Jared Wickerham/Getty Images)
Louisville and quarterback Lamar Jackson destroyed No. 2 Florida State on Saturday, as the Cardinals came away with an enormous 63-20 win. Jackson accounted for 352 total yards and five total touchdowns, as the Heisman front runner now has 18 total touchdowns on the season.
RELATED: Michael Vick, in hopes of chasing a ring one last time, looking to land with this team
Pretty much every college football fan has noticed Jackson at this point, and most people seem to be aboard the hype train. That is nothing compared to what former Virginia Tech quarterback Michael Vick had to say about Jackson, though, as Vick gave Jackson the highest praise possible.
Vick was one of the most dynamic quarterbacks of all time in college and the NFL, so this is quite the compliment. Considering a lot of former players will go the "back in my day" route, it's nice to see Vick just give outright praise to the Louisville quarterback.