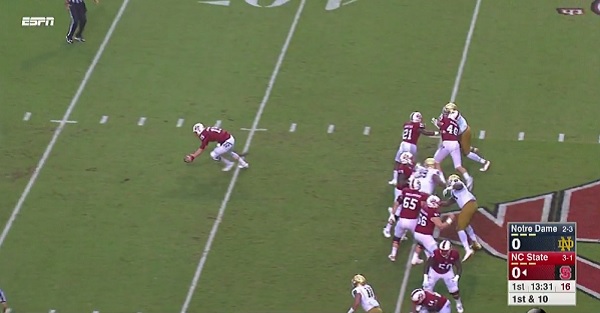 Clippit/Screenshot
For the unaware, the conditions of today's game between Notre Dame and N.C. State currently look something like this.
Yeah, not exactly ideal playing conditions.
That didn't phase N.C. State, though, as the Wolfpack tried a flea-flicker on their first offensive possession of the game. Suffice to say, it went exactly how you would expect a flea-flicker to go in a hurricane.
Despite the botched play there, the Wolfpack were able to drive down the field. They missed the field goal attempt, though, because… well, there's a hurricane out there.