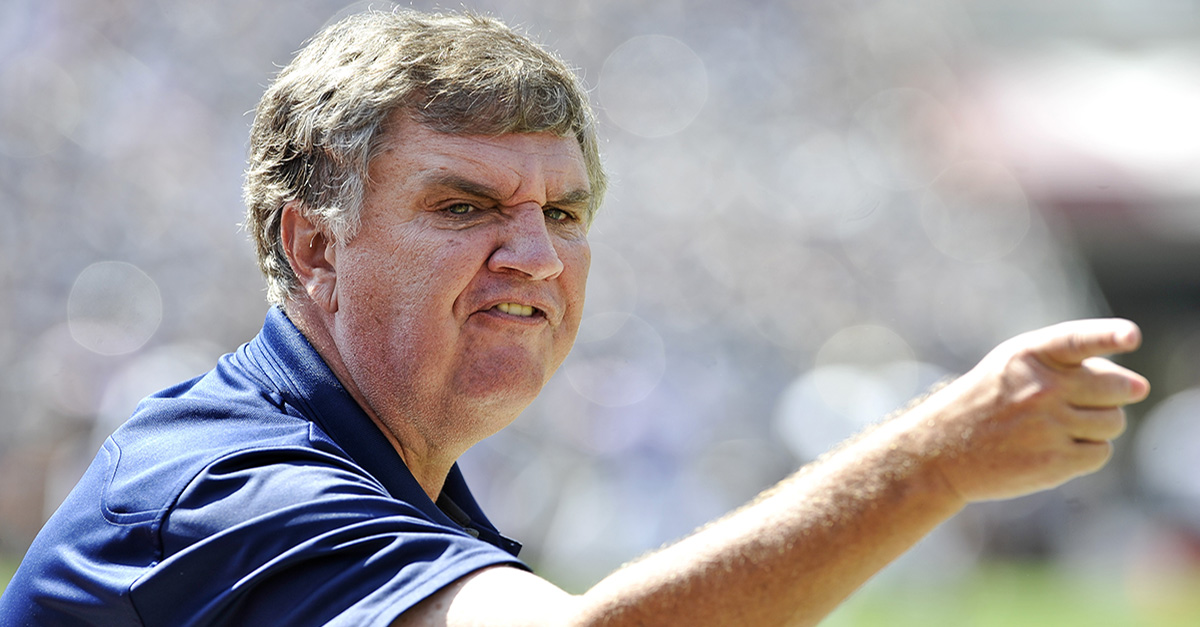 Michael Stroyer/Getty Images
Well these comments certainly aren't what you get out of a stable coaching relationship.
Paul Johnson became a coach on the hot seat after the 2015 season at Georgia Tech. The Yellow Jackets went 3-9 for the year, and Georgia Tech missed out on a bowl game for the first time in 20 years. While a 3-0 start helped alleviate some of that pressure, the heat has fired back up after consecutive losses at home to Clemson and Miami.
On Monday, Johnson fired back at some of his critics, take a bit of a shot at his own school while doing so.
Via the AJC:
"So, if you say you want to be on this level, then you have to be committed to be on that level and you have to do what those people are doing. It's as simple as that."

When asked if he thinks his Tech program has received that commitment, Johnson said, "I don't know that anybody gets that. You can ask that about anybody.

"You guys look, you don't have to ask me. Do you think we have the same things Clemson does?"

He received an answer of, "No."
RELATED: Two new teams hop in ESPN's Playoff predictions after Louisville loss
There's a lot of reasons why Georgia Tech doesn't have the things that Clemson — or other contenders, for that matter — has, with the most obvious being Georgia Tech's stringent academic requirements. Georgia Tech has also fallen behind in other areas, such as lack of an attractive apparel deal and non-extravagant facilities.
However, Johnson hasn't exactly done accomplished everything he needs to do in order to take these kind of shots at the school. Georgia Tech does have a couple of 11-win seasons with Johnson, but they have been good at best and mediocre at worst in the other seasons. Johnson hasn't exactly lit up the recruiting trail, either, even when compared to his predecessor Chan Gailey.
And, of course, Georgia Tech's 50-29 all-time record against Clemson might draw some ire about Johnson's comments from the fan base.
Looks like new Georgia Tech athletic director Todd Stansbury will have been having some conversations with Johnson in the future.