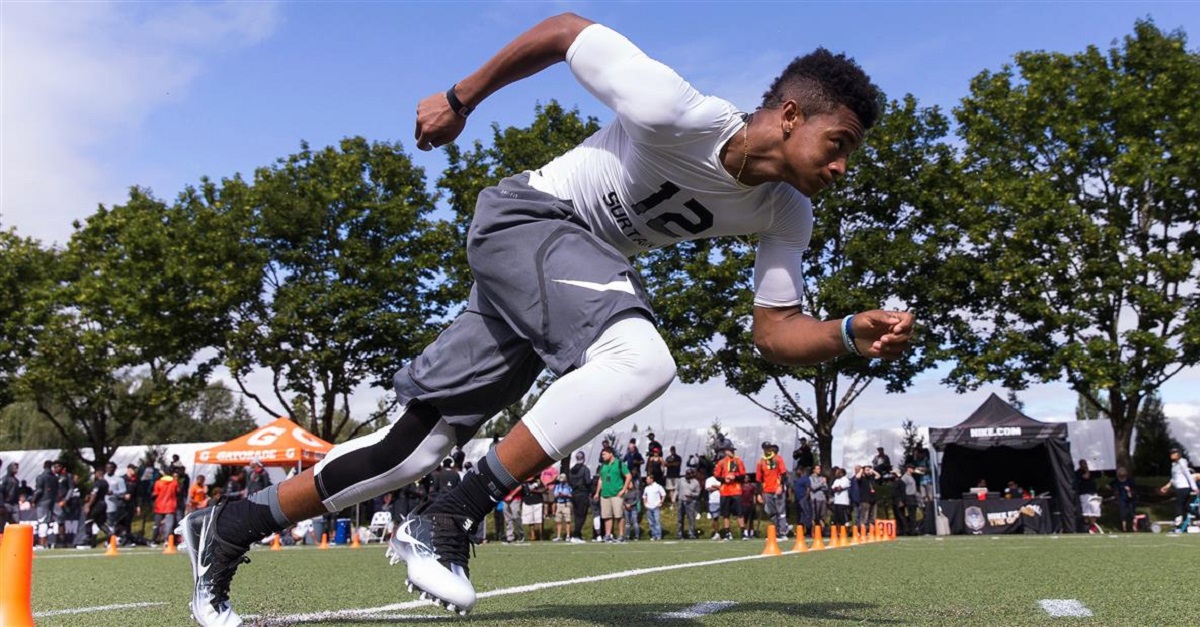 @SurtainJr/Twitter
Twitter/@SurtainJr
Patrick Surtain Jr.'s recruitment has been a bit quiet during the football season, but he recently spoke to 247Sports after he took an unofficial visit to Miami this weekend for their huge win over Notre Dame. The Hurricanes did not make his top five teams list back in August. Now, he says that Miami is on his radar for sure.
"Miami is still one of those schools I'm always going to be looking at," Surtain Jr. said. "I have noticed [their 9-0 start and No. 3 their ranking]. They are recruiting well and playing good."
Surtain plays for American Heritage High School in Fort Lauderdale, Fla. so he is relatively close to the Hurricanes. An advantage Miami might have is that his lead recruiter in Mike Rumph at Miami used to be his head coach in high school.
"Me and Coach Rumph talk. Our relationship is always going to be great. I know him as a coach and as a person. He's doing well at Miami and that's great," said Surtain.
The 6-foot-2, 181-pound cornerback is ranked as the No. 4 overall recruit in the class of 2018 and the top player at his position according to the 247Sports Composite Rankings. He has over 30 offers including some from Florida State, Ohio State, Alabama, Clemson, LSU, Florida, Georgia and Michigan.