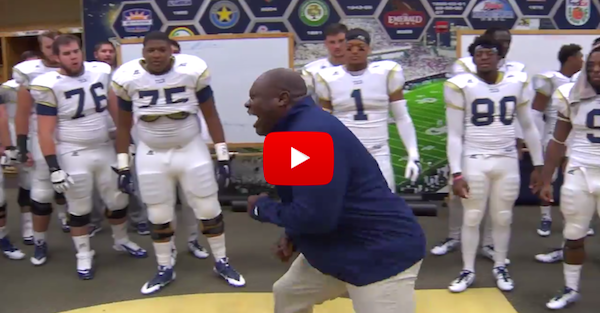 Georgia Tech team chaplain Derrick Moore sure knows how to pump up a team.
Just check out this motivational speech. There's only one way to describe it — chilling.
If you're feeling a little sluggish this video should give you a boost that will give you the motivation you need to get through the next day/week/month.