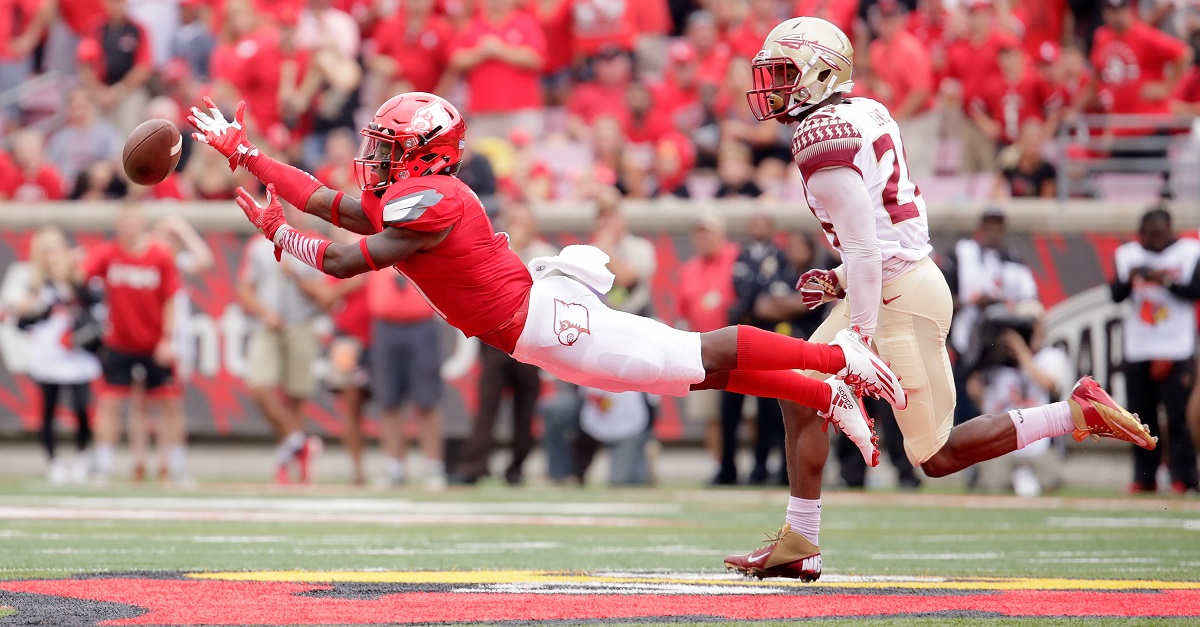 Andy Lyons/Getty Images
LOUISVILLE, KY - SEPTEMBER 17: Traveon Samuel #1 of the Louisville Cardinals dives for an attempted catch while being guarded by Marcus Lewis #24 of the Florida State Seminoles during the first quarter of the game at Papa John's Cardinal Stadium on September 17, 2016 in Louisville, Kentucky. (Photo by Andy Lyons/Getty Images)
Louisville Cardinals wide receiver Traveon Samuel will transfer to Troy, he announced on his Twitter account Monday afternoon.
Samuel announced on Twitter account earlier this month that he was going to transfer from Louisville and elect to play his senior season at another school. The decision to transfer was a bit of a surprise as he had just posted his best year at Louisville this season after catching 21 passes for 339 yards. He finished his Louisville career with 57 catches for 746 yards and two touchdowns.
He was a three-star recruit out of Central High School in Alabama and was rated as the No. 8 all-purpose back in the class of 2015, according to 247Sports.
After graduating from Louisville, he should be eligible to play next season as a graduate transfer.