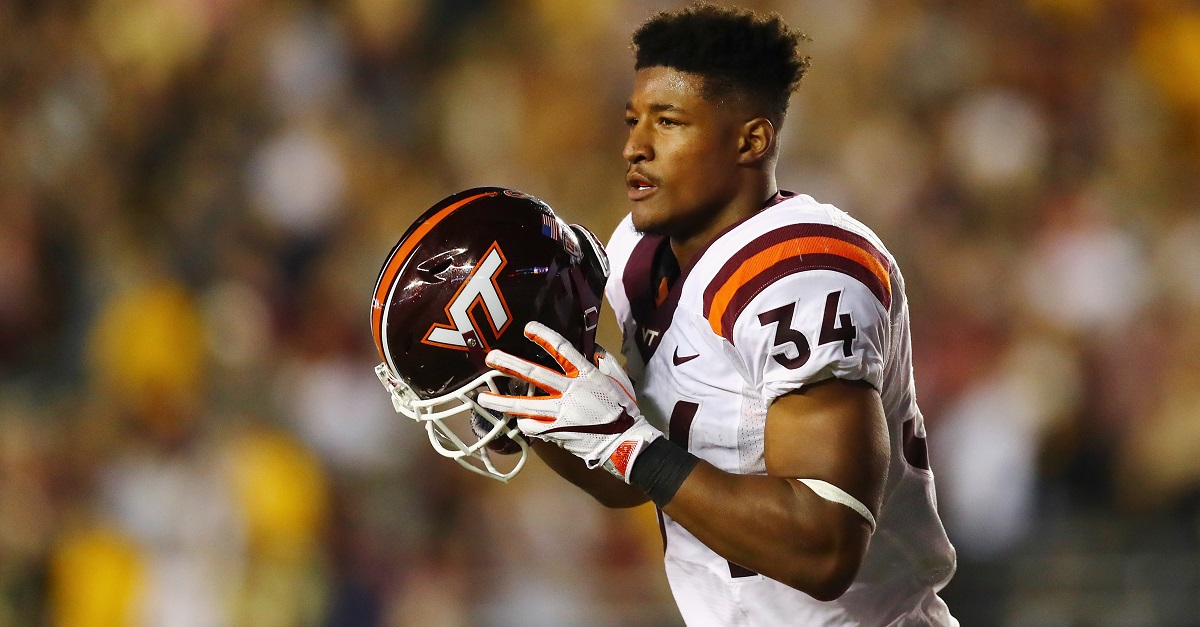 Tim Bradbury/Getty Images
CHESTNUT HILL, MA - OCTOBER 07: Travon McMillian #34 of the Virginia Tech Hokies looks on during the game against the Boston College Eagles at Alumni Stadium on October 7, 2017 in Chestnut Hill, Massachusetts. (Photo by Tim Bradbury/Getty Images)
Virginia Tech running back Travon McMillian rushed for 1,043 yards on over 5.2 yards per carry in his freshman season in 2015, but the former four-star recruit has been unable to completely recapture that individual success since then.
That said, McMillian is still a talented running back, and on Saturday McMillian announced that he would be transferring to Colorado.
As a graduate transfer, McMillian should be eligible immediately with Colorado. According to the Roanoke Times, McMillian still has graduation requirements to complete this spring before he is able to officially transfer.
McMillian was one of five Virginia Tech players to have at least 70 carries in the 2017 season. McMillian was the team's second-leading rusher with 439 yards and two touchdowns. He was ranked as a four-star recruit of the 2014 class by the 247Sports Composite.