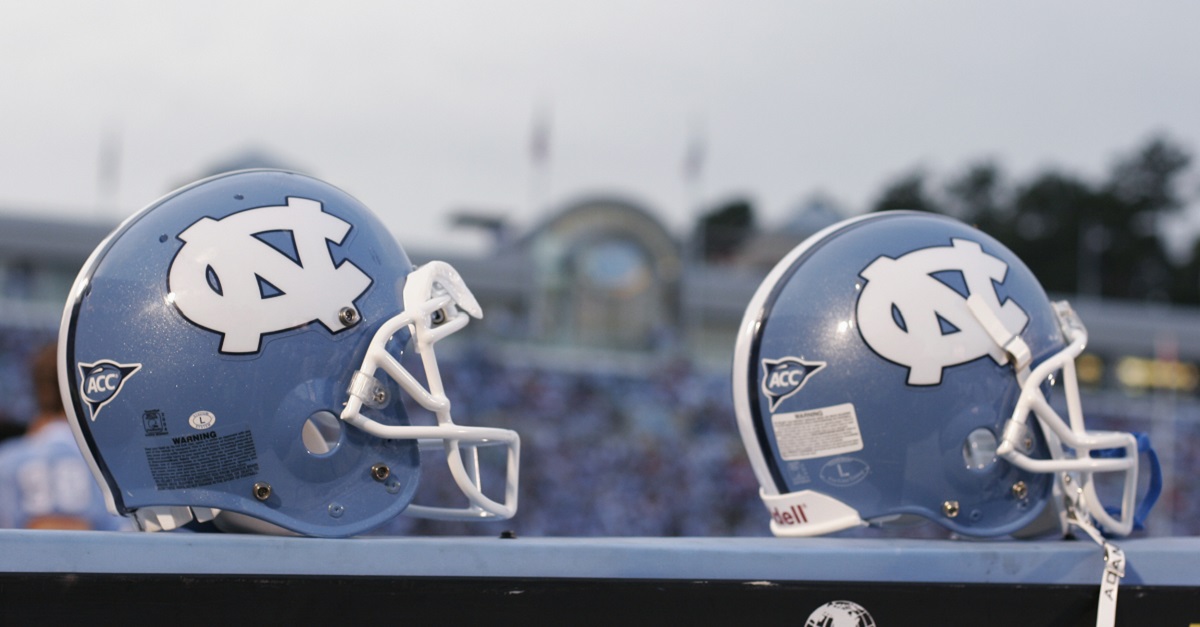 Grant Halverson/Getty Images
CHAPEL HILL, NC - OCTOBER 9: A view of two North Carolina Tar Heels helmets during the game against the North Carolina State Wolfpack on October 9, 2004 at Kenan Stadium Stadium in Chapel Hill, North Carolina. North Carolina defeated North Carolina State 30-24. (Photo By Grant Halverson/Getty Images)
The University of North Carolina just won the NCAA Men's Basketball championship, but that doesn't mean everyone has forgotten about the university's alleged academic scandal.
One university president in particular, Wallace Loh, didn't hold back when talking about the UNC situation.
Via ESPN:
"As president, I sit over a number of dormant volcanoes," Loh said during a University of Maryland senate meeting Thursday, according to the Raleigh News & Observer. "One of them is an athletic scandal. It blows up, it blows up the university, its reputation, it blows up the president.
"For the things that happened in North Carolina, it's abysmal. I would think that this would lead to the implementation of the death penalty by the NCAA. But I'm not in charge of that."
Although the Maryland Terrapins are no longer in the ACC, Loh's strong words are very interesting. Loh certainly believes the UNC situation is bad, and isn't ostensibly concerned about saying UNC should get the same treatment SMU got years ago.