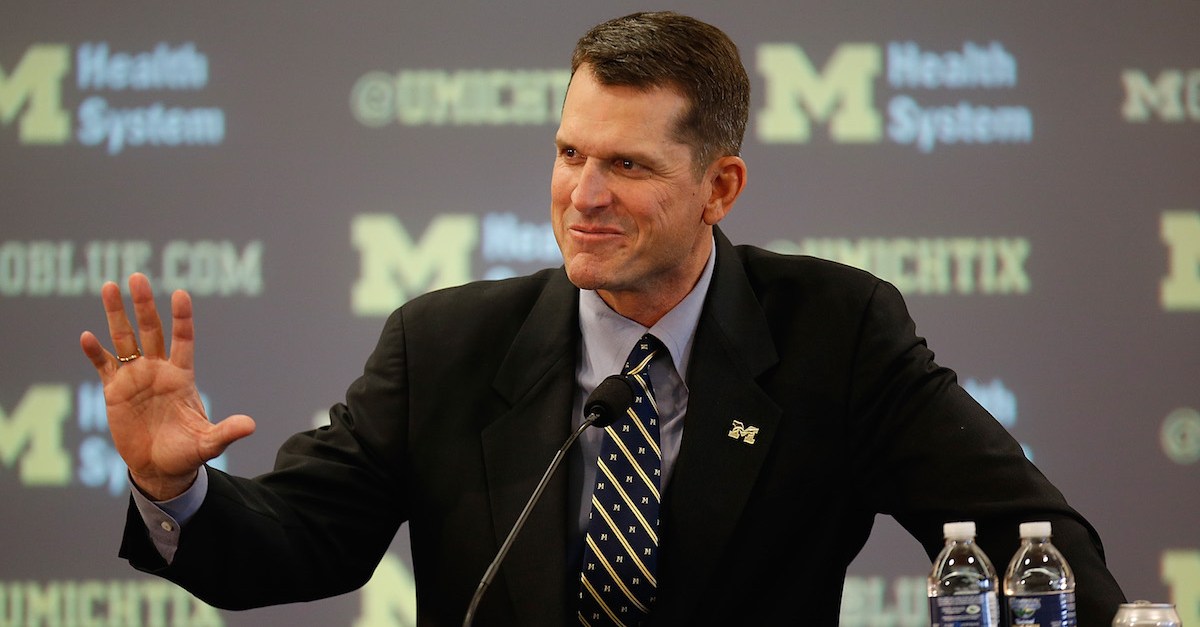 Gregory Shamus/Getty Images
ANN ARBOR, MI - DECEMBER 30: Jim Harbaugh speaks as he is introduced as the new Head Coach of the University of Michigan football team at the Junge Family Champions Center on December 30, 2014 in Ann Arbor, Michigan. (Photo by Gregory Shamus/Getty Images)
Jim Harbaugh announced in early January the birth of his seventh child, John, who arrived nearly a month early.
On Monday, Harbaugh shared some fantastic news as John has graduated from NICU (neonatal intensive care unit).
Harbaugh has tweeted through the process from days before birth:
To his son's arrival:
Our thoughts are with the Harbaugh family.