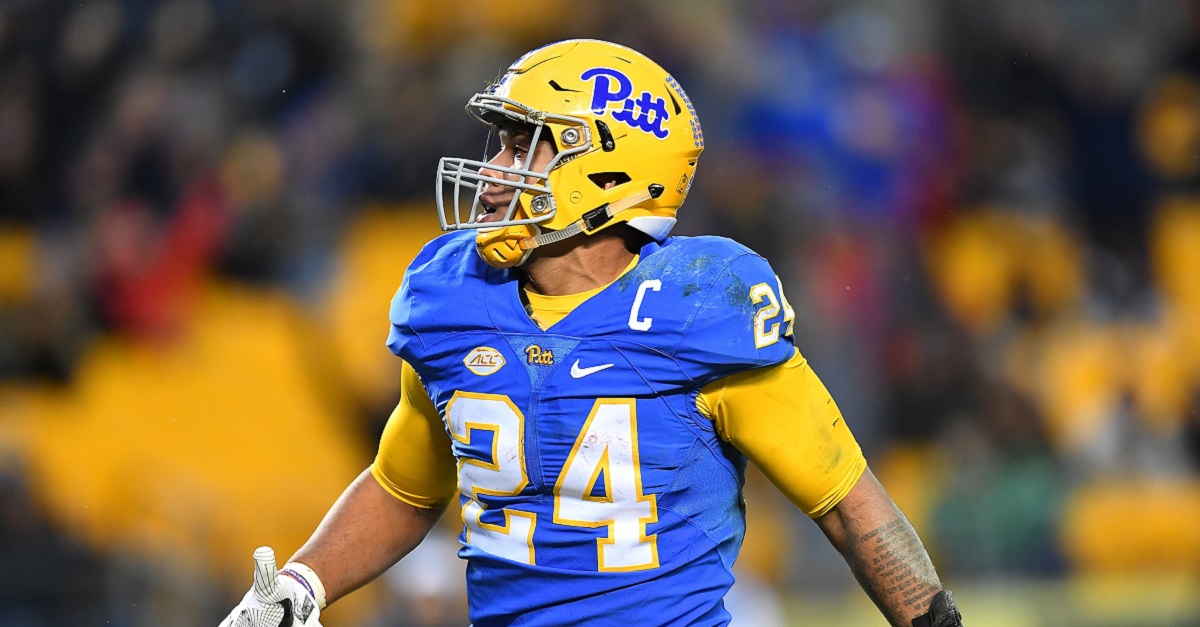 Joe Sargent/Getty Images
PITTSBURGH, PA - NOVEMBER 19: James Conner #24 of the Pittsburgh Panthers celebrates his third quarter touchdown against the Duke Blue Devils at Heinz Field on November 19, 2016 in Pittsburgh, Pennsylvania. James Conner became the ACC's all-time leader for total touchdowns and rushing touchdowns. (Photo by Joe Sargent/Getty Images)
James Conner is phenomenal.
The Pitt running back was the ACC's leading rusher in 2014, but his 2015 season was put to a halt after an MCL injury and Hodgkin's lymphoma struck the young star.
Conner fought the disease, and heroically returned to the field this season to help lead the Panthers at the running back position. And on Saturday, Conner toppled a nearly 40-year old record, as he became the ACC's all-time leader in career rushing touchdowns.
Related: Les Miles may have shed some light on his next job during an ESPN appearance
Conner scored twice on the ground against Duke on Saturday to give him 50 career rushing touchdowns, passing N.C. State's Ted Brown, who initially set his record back in 1978. Before his cancer diagnosis, Conner was seemingly destined to break the record after he had scored 26 touchdowns on the ground in the aforementioned 2014 season.
Which his 100-yard performance on Saturday, Conner is now close to breaking the 1,000-yard mark for the 2016 season.