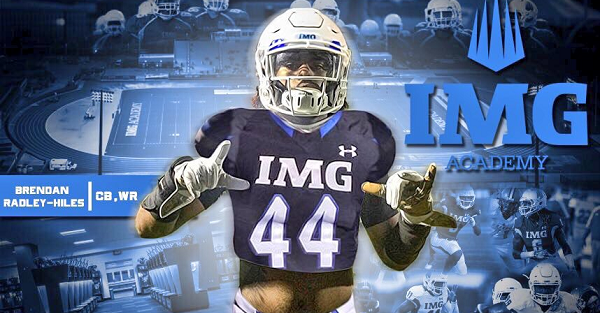 Twitter/@Bookie_44
Brendan Radley-Hiles is a four-star cornerback at the IMG Academy in Florida, but his recent move there has not made him change his mind about heading out west (or midwest) to go to college. He recently said that Nebraska and UCLA are at the top of his list, but it looks like that list might have gotten a little more crowded.
RELATED: Brendan Radley-Hiles has two teams leading in his recruitment
The 5'10", 183-pound cornerback is the No. 5 CB according to 247Sports and the No. 7 recruit in the state of Florida. Of the 16 predictions made in the 247Sports crystal ball, 94 percent of them say Radley-Hines will become a Cornhusker. He's received over 30 offers so narrowing down to five was pretty impressive for this kid.
[h/t The Spun]