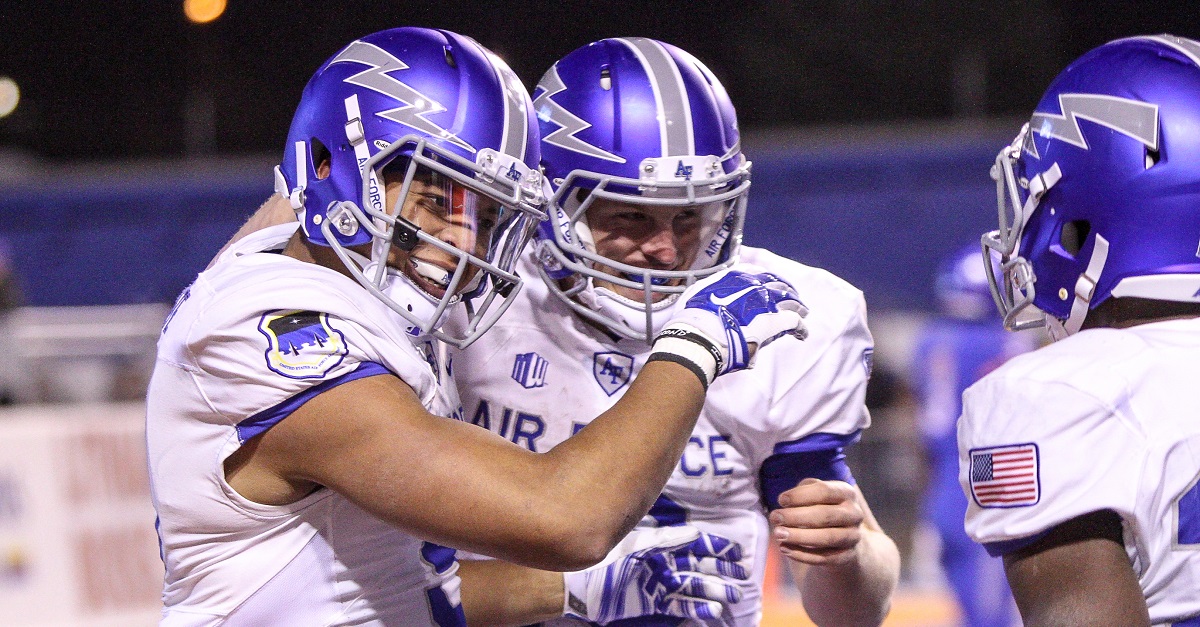 Loren Orr/Getty Images
BOISE, ID - NOVEMBER 20: Wide receiver Jalen Robinette #9 of the Air Force Falcons celebrates a touchdown during first half action against the Boise State Broncos on November 20, 2015 at Albertsons Stadium in Boise, Idaho. (Photo by Loren Orr/Getty Images)
Air Force receiver Jalen Robinette was projected to be drafted in the 2017 NFL Draft, but an Air Force rule prohibited Robinette from going from college to the NFL.
Related: Players ineligible for the NFL Draft reportedly may have been misled by their own school 
The Air Force Academy ruled that Robinette would not be allowed to be a reserve for two years. Instead, he has to serve in active duty, and he can't play in the NFL until 2019.
Now there's more to the story. According to Pro Football Talk, Robinette was removed from the Air Force graduation list prior to the ceremony.
It's unclear why Robinette was removed from graduation, but the fact that he has to serve in active duty for two years could potentially derail his NFL career.
Earlier, Mike Florio of Pro Football Talk wrote that Robinette was misled throughout the process:
Per a source with knowledge of the situation, the players had been led to believe throughout the pre-draft process that they could join the NFL. As a result, they spent time and money training for the selection process. Air Force receiver Jalen Robinette even participated in the Senior Bowl and the Scouting Combine under the clear impression that he would be permitted to play in the NFL. Several other Air Force players went through the pre-draft process, including a Pro Day workout held at the Air Force Academy on March 21.
The 6'3, 220-pound receiver averaged over 27 yards per reception last season at Air Force. He was projected to be drafted on the third day of the draft, but his future is now in question after the Air Force's ruling.
(h/t SB Nation)